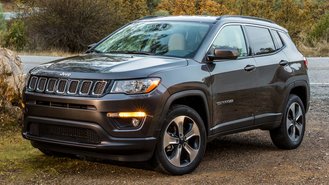 Many of last month's outstanding deals for buying & leasing remain unchanged in May. However, many of these car sales continue to have a catch. For example, Ford's 84-month 0% APR deal still focuses on 2019 cars & trucks that have already sold out. However, we're seeing some changes that can benefit consumers.
In GM's case, more 2020 models are now eligible for 0% APR for 84 months. As of today, the list includes the Buick Regal, GMC Canyon, and GMC Yukon. Interestingly, this means you can get interest-free financing for 7 years on a 2020 Canyon but not a Chevy Colorado. That's an important difference.
With over two dozen brands offering deals & assistance amidst the coronavirus pandemic, even Porsche is now offering 1.95% APR for 60 months on new & used cars. Based on our analysis, a well-equipped 911 can now offer as much as an $8,000 advantage in interest costs compared to a traditional 5-year loan.
COVID-19 is continuing to have a big impact on manufacturing. A recent report says Detroit's Big Three may be seeing up to $150 million in losses each, per day!. There's even talk of a potential return of a much bigger version of Cash for Clunkers - the massive stimulus program from the last recession.
But is now the time to buy or wait? That will depend on your priorities. While car sales are clearly hurting, most manufacturers are actually taking a conservative approach by offering their best 0% financing deals on bestsellers or on last year's remaining stock that's either sold out or almost gone at this point.
Those weighing buying vs. waiting should also consider that many upcoming models may offer better features. For example, early documents show the redesigned 2021 Nissan Rogue will offer up to a 10 horsepower gain in output in addition to better fuel economy compared to the 2020 Rogue.
Similarly, all-new vehicles like the 2021 Hyundai Elantra will get a new N-Line variant with sportier looks & performance. Based on our latest analysis, deals on the 2020 Elantra remain exceptional, with the affordably-priced SE trim ranking as one of the best leases you can get on a car.