With Memorial Day just over a week away, we've got the inside scoop on upcoming holiday car sales from Mazda and Hyundai that haven't been announced. We've also updated our list of the best military discounts for buying & leasing a car, truck, or SUV if you or someone you know is an active or retired service member.
Even with every major automaker offering deals in response to COVID-19, shoppers will find that BMW is offering lower auto loan rates than Honda with deals starting at 0.9% APR. We're also seeing an increasing number of discounts for healthcare workers like an extra $500 off from Dodge, Chrysler, Jeep, and RAM.
Meanwhile, new Sign & Drive leases from Honda offer a great opportunity to save on bestselling vehicles like the 2020 Honda CR-V. Just be aware that the cheapest lease may not translate to the best value. For example, our analysis finds that the HR-V is just $10 more than a Fit despite a nearly $4,000 difference in MSRP.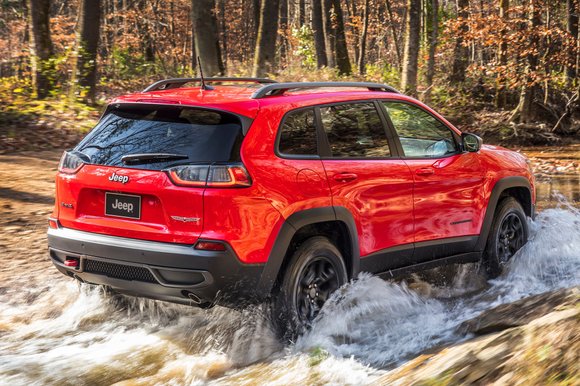 Remember last month's deal from FCA involving 0% APR for 84 months? That's gone, but we recently learned that the automaker brought back 84-month financing at 0.9% APR. Although we love seeing 0% APR deals, the latest offer gives new car shoppers another option if lowering your monthly payment is a top priority.
Unsure what the coronavirus means for car buyers? An increasing number of states beginning to slowly reopen. Most dealers are following state & local guidelines and offering more digital buying options. Some of these include services like free home delivery, enhanced vehicle sanitization, and virtual consultations.
But is now really the time to buy? Upcoming models promise a number of exciting changes. For example, the 2021 Subaru Crosstrek will boast a larger engine with nearly the same fuel economy. Meanwhile, hot-hatch lovers should know Toyota is said to be planning a new performance model for the United States.
Updates: Lexus has cut rates to 0% APR on its 2020 lineup. In addition, Cadillac has started offering up to a $1,000 bonus on select models ahead of Memorial Day.
Stay tuned for more insights you'll only find on CarsDirect.