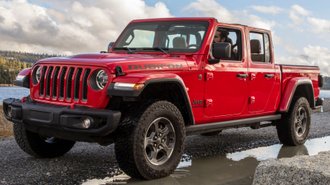 Memorial Day weekend offers consumers an unprecedented variety of deals on cars, trucks, and SUVs. Most automakers are also offering assistance in the form of deferred payments and rock-bottom auto loan rates. In the case of the 2020 Chevy Silverado, we found it can actually be cheaper to lease than a Chevy Sonic.
Those looking to lease an SUV will find the 2020 Hyundai Santa Fe to be the best value, with an effective cost under $300/month. If you're in the market for a sports car, we've learned that Toyota has introduced 0% financing on the 2020 Supra for the first time ever. It's just one of many deals on high-performance cars.
However, deals involving 6 or even 7-year loans aren't for everyone. In Ford's case, we actually found that turning down 0% APR for 72 months can save you as much as $3,000 on models like the popular 2020 Explorer. As a result, buyers should be sure to consider their choices carefully based on their priorities.
Interestingly, we've found a number of hidden deals this Memorial Day weekend. For example, Acura is offering up to $8,000 off the 2020 RLX, while even Subaru is offering a $1,500 dealer cash incentive to help offer better prices on the 2020 Ascent. One of the largest discounts is a $15,000 incentive on the 2020 Lexus LC.
It's also important to know that the cheapest cars can be awful to lease. In fact, our latest analysis finds that the Toyota Yaris can be more expensive than a $27,000 Camry SE. For a more affordable alternative, consider a 2020 Hyundai Elantra SE. At just $139/month, it's still the cheapest car you can lease.
Looking for something sporty? Those looking to take home a 2020 Chevy Corvette may be disappointed to learn that an irregular production schedule has resulted in barely 30 cars left in the entire United States. Sadly, we don't expect the situation to improve now that dealers are taking orders for the 2021 Corvette.
That said, there's still a lot to look forward to as far as upcoming models. Toyota announced that the Venza is returning later this year as a 2-row hybrid, while the 2021 Sienna will benefit from a complete redesign featuring hybrid tech as well. We also learned that the all-new Genesis G80 will undercut nearly every rival.
For all the latest deals, stay tuned for CarsDirect's ongoing Memorial Day coverage for insider tips and analysis you won't find anywhere else.