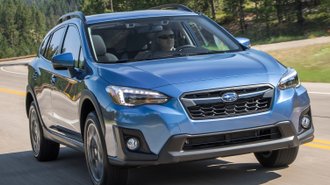 We're continuing to track over two dozen brands offering deals & assistance in response to COVID-19. However, some companies are already raising rates and changing terms. For example, FCA has canceled 0% APR for 84 months in favor of a 72-month APR deal that could raise your monthly payment considerably.
Those looking for the best truck deals will find some odd quirks ahead of the Memorial Day holiday. For example, the Chevy Silverado is still eligible for a 120-day deferral on your first payment while the GMC Sierra is not. Conversely, the GMC Canyon now qualifies for 0% APR for 84 months while the Colorado does not.
Memorial Day isn't until May 25 but we're already seeing holiday car sales that shoppers should know about. For example, Jeep is offering a $2,000 holiday bonus on 2020 Gladiator Overland models here in California that can be stacked with Employee Pricing. That can equate to well over $7,000 in savings off MSRP.
In other news, Honda introduced new $0 down leases on some of its bestselling models. As a result, the bestselling CR-V now ranks as one of this month's best leases on an SUV. Having said that, some automakers have deals that include fine print that could make the offers worth less than you might think.
For example, Audi is offering 0% APR but only on cars that have already sold out. Meanwhile, Nissan is promising to cover your first 2 payments but isn't really doing that based on a look at how it actually works. As usual, we recommend that shoppers explore their options to get the best possible value.
This month's trends show us that deals aren't necessarily getting better despite struggling sales. However, there are still many great opportunities to save. For example, GM is offering 0% APR for 84 months on more models this month and brands like Subaru are offering used car rates as low as 0.99% APR.
As always, CarsDirect is here to help you make an informed decision with expert analysis you won't find anywhere else.