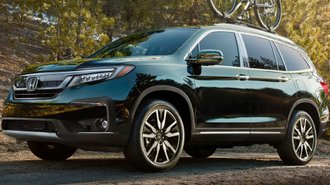 Fall vehicle shoppers will find outstanding chances to save with a variety of cars on deep discount in September. For example, Honda is offering unadvertised incentives worth $3,000 off the 2020 Pilot. One of the best deals involves $10,000 off the 2020 Volvo XC90 Hybrid when taking advantage of a loyalty discount.
Alternatively, some manufacturers are already offering surprisingly good deals on 2021 models. For example, our analysis finds that 2021 Chevy Colorados can potentially be cheaper to lease than similarly-equipped 2020 Colorados. Even the all-new 2021 GMC Yukon can be more affordable than the outgoing SUV.
While most brands have ended assistance programs related to COVID-19, Hyundai has expanded a 90-day deferred payment offer to almost every model. A closer look finds that the automaker is also offering better rates. For example, even the 2020 Veloster N hatchback is eligible for 0% APR in a rare never-before-seen deal.
Although the coronavirus has certainly affected car-buying, the economic effects have resulted in higher prices on used cars. This could create somewhat of a disconnect for shoppers considering a number of manufacturers are continuing to offer financing rates as low as 0% APR on certified pre-owned vehicles.
Upcoming vehicles offer some interesting prospects for those willing to wait. For example, the 2021 Toyota Corolla Apex Edition will offer a sportier look and will exceed $29k. Further down the road, the 2022 Hyundai Tucson will boast a more upscale look while the redesigned 2022 Genesis G70 will get quad-headlights.
Stay tuned for CarsDirect's ongoing coverage of pricing and deal-related news that can help you make an informed decision when buying a new or used car. In addition, our nationwide network of dealers is uniquely equipped to help consumers with bad credit during this challenging time.