While SUVs have traditionally been more expensive than cars, our analysis of the latest Memorial Day deals finds there can be better savings to be had if you know where to look. In some cases, you may even be able to end up paying less money.
For example, Nissan is offering up to $1,250 in Memorial Day Bonus Cash on 2019 Muranos, but nothing extra on the Altima. Here in Los Angeles, you can now find up to $4,500 in cashback on Muranos versus a relatively meager $1,500 rebate on the Altima.
Volkswagen is offering up to $1,000 in Memorial Day Bonus Cash on the 2019 Atlas. Coupled with unadvertised dealer cash incentives, we're seeing the potential for up to $3,500 in savings in places like California. That's double what the brand is offering on Jettas.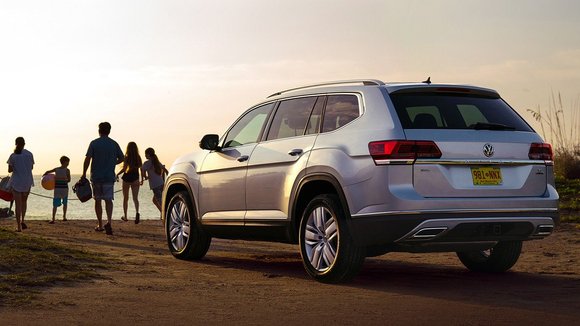 Chevy is offering 0% APR for 72 months on Tahoes and Suburbans. It may be hard to believe, but no other 2019 Chevy car or SUV features a 0% financing incentive at the moment. The offer was introduced May 14 and is set to expire at the end of the month.
In some cases, we're even finding that lease deals favor SUVs.
In Detroit, Chevy is advertising the 2019 Equinox LT at $199 for 39 months with $3,739 at signing, an effective cost of $295/month. At the same time, the Cruze is listed at $199 for 36 months with $4,539 at signing, or $325/month. That means the Equinox is nearly $6,000 more expensive on paper but $30 cheaper to lease.
Although we're seeing great opportunities to lease and finance at rates as low as 0% APR, we think it's worth noting that not every brand has announced Memorial Day offers. For example, if you're looking to buy a Toyota, we think it's likely that additional offers will be announced this week in most parts of the country.