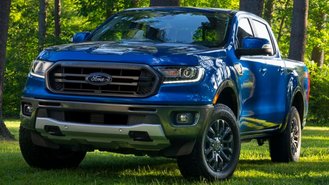 Shoppers looking to "buy American" ahead of this year's 4th of July holiday have a number of great deals from which to choose. Although American-made cars, trucks, and SUVs have become harder to identify, consumers have a great resource in the form of Cars.com's 2020 American-Made Index.
We took Cars.com's findings and analyzed a mix of advertised and unadvertised incentives to find the top 10 deals for buying & leasing. Whether it's 0% APR for 72 months or outstanding rebates, Independence Day is shaping up to be a very good time to buy vehicles made here in the U.S.A.
Here's what we found, listed in order of models deemed "most American" first.
1. Ford Ranger
Built In: Wayne, Michigan
Best Deal: 0% APR For 60 Months
The 2020 Ford Ranger ranks #1 on Cars.com's American-Made Index and offers interest-free financing for up to 60 months. However, we think it's worth noting that last month's offer of 0% APR for 72 months.
As a result, the monthly payment on a $30,000 truck has essentially risen by over $80/month. If you can wait for a better deal to come along, we think it might be worth it if time is on your side. Build & Price »
2. Jeep Cherokee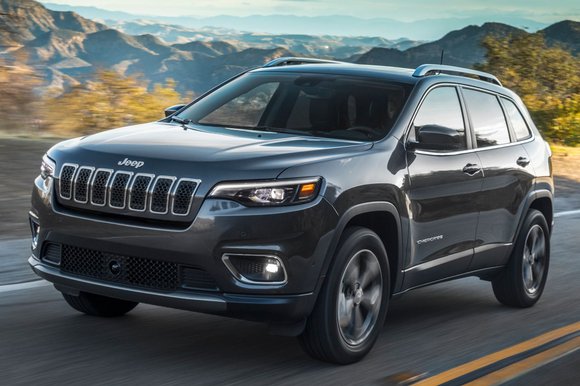 Built In: Belvedere, Illinois
Best Deal: 0% APR For 72 Months
2020 Jeep Cherokees rank #2 on Cars.com's list and offer interest-free financing for 72 months. Although you can find 0% APR on a 2020 Nissan Rogue, the vehicle is ranked #89 on the shopping site's list of 91 vehicles.
Based on our analysis, the Cherokee is one of the best 4th of July deals on an SUV. Options like the burly Trailhawk model and well-appointed Cherokee Limited help ensure there's a Cherokee for everyone. Build & Price »
3. Tesla Model 3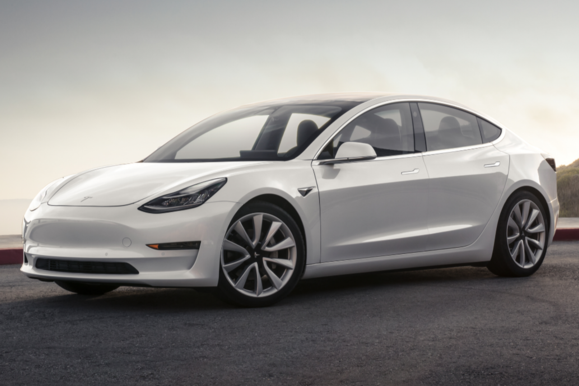 Built In: Fremont, California
Best Deal: $5,000 Off Autopilot Upgrade
Tesla builds some of the "most American" vehicles with the 2020 Model S and Model 3 (pictured) ranked #3 and #4, respectively. Through June 30, the automaker is offering a rare discount for upgrading to its popular Autopilot system.
Normally $7,000, buyers can now upgrade for just $2,000. It's also worth noting that the option's price is reportedly set to increase to $8,000 in July. Build & Price »
4. GMC Canyon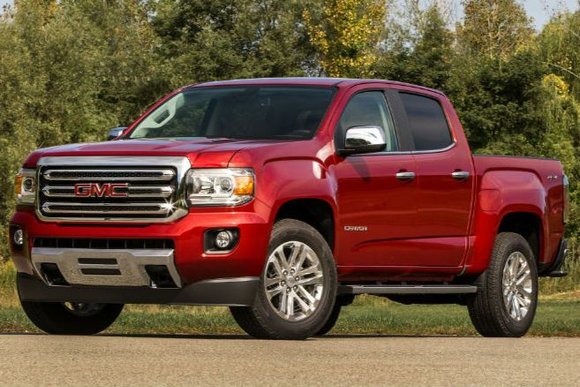 Built In: Wentzville, Missouri
Best Deal: 0% APR for 72 months
The 2020 GMC Canyon may be built in the U.S. like the Chevy Colorado, but only the Canyon features a deal for financing. This can have a significant effect when it comes to buying power because of the difference in total cost.
With 0% APR for 72 months, our analysis finds that a $40,000 Canyon can potentially be purchased for roughly the same price as a $34,000 Colorado assuming a rate of 5% over the same period of 6 years. Build & Price »
5. Honda Pilot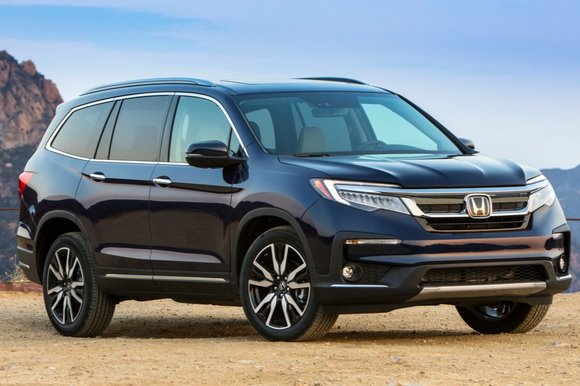 Built In: Lincoln, Alabama
Best Deal: Lease From $239 For 36 months
The 2020 Honda Pilot is among the "most American" three-row SUVs you can buy. However, those planning to lease will find an extremely affordable offer on the Pilot LX starting at just $239 for 36 months with $2,999 due at signing for an effective cost of just $322/month.
Believe it or not, that's the same price as a 2020 Mitsubishi Outlander ES despite an over $5,300 difference in MSRP. To get the advertised price, you'll have to qualify for a $1,000 bonus for coming from a competing brand or another Honda model. Build & Price »
6. Acura RDX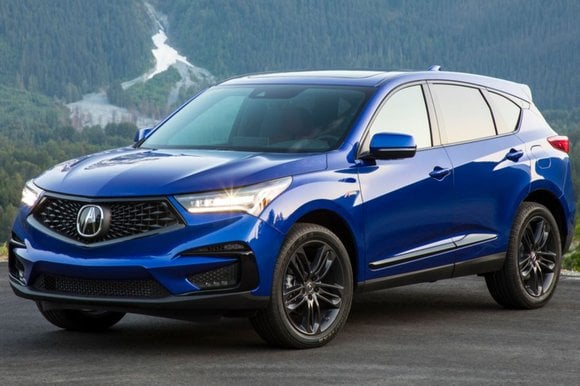 Built In: East Liberty, Ohio
Best Deal: Up To $6,125 Off When Leasing
Acura is offering some stellar discounts on its most popular SUV, the 2020 RDX. First, there's a $3,125 lease incentive that isn't being advertised. Those coming from another Honda or Acura model may be eligible for a $3,000 loyalty bonus for a total of $6,125 in potential savings. Build & Price »
7. Honda Accord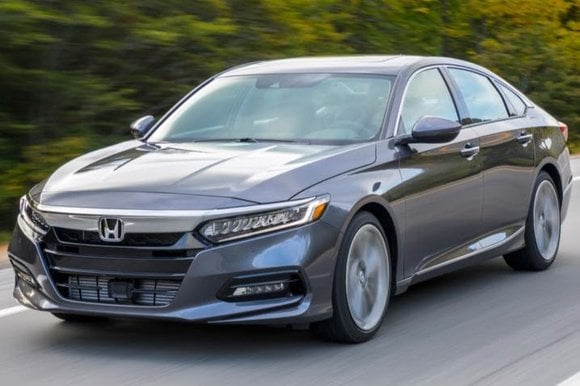 Built In: Marysville, Ohio
Best Deal: Lease From $249 For 36 Months
The Ohio-built 2020 Accord continues to feature a $249/month lease in most parts of the country. Requiring just $1,999 at signing, the LX trim is the model's cheapest lease with an effective cost of $305/month.
Although one might think the Chevy Malibu would be "more American," the vehicle ranks at #66 on Cars.com's list as opposed to #15 for the Accord. Build & Price »
8. Cadillac XT4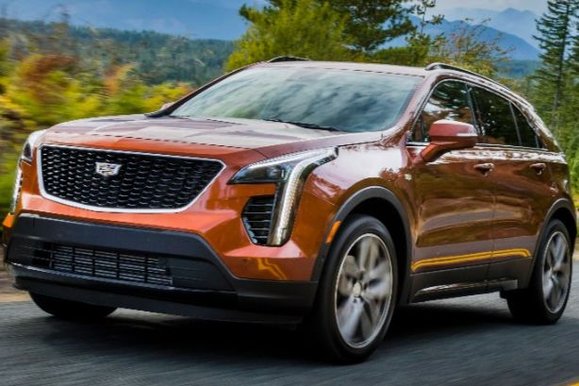 Built In: Kansas City, Kansas
Best Deal: 0% APR For 60 Months + $2,500 Bonus
Cadillac has a number of American-made vehicles on Cars.com's list. However, we think the 2020 XT4 is the best deal at the moment with a combination of zero-interest financing plus a bonus of $2,500. In fact, our analysis finds this to be one of the best 0% offers on any SUV.
Are better deals coming this fall? That's uncertain. 0% financing isn't all that common for Cadillac and offers are never quite as good as GM's mainstream brands. Looking to lower your payments? GM Financial is offering 72-month financing at 0.9% APR. Build & Price »
9. Ford Expedition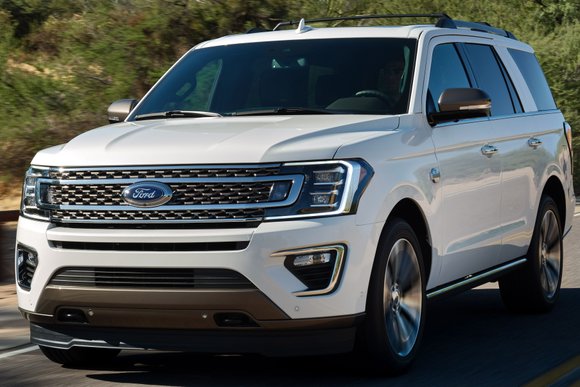 Built In: Louisville, Kentucky
Best Deal: 0% APR For 72 Months
Ford's biggest vehicle qualifies for one of the best deals on a full-size SUV. Through July 6, 2020 Expeditions offer 0% APR for 72 months. However, we think better deals could be possible later this fall based on what we saw last year.
For example, discounts on the 2019 Expedition reached nearly $10,000. Alternatively, Ford offered 0% APR for 60 months plus $7,030 in bonus cash on the XLT trim. As a result, it may pay to wait rather than buy now. Build & Price »
10. GMC Acadia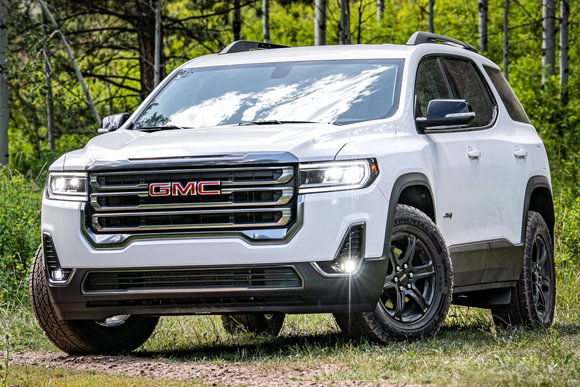 Built In: Spring Hill, Tennessee
Best Deal: 0% APR For 72 months
Ranked #22 on Cars.com's list, the 2020 GMC Acadia features 0% APR for 72 months. However, last month's best deal offered zero-interest financing for 84 months. Given that the offer was rather unprecedented, we think the odds are slim of seeing it return. Build & Price »
Most offers are available nationally but may sometimes vary by region.