Halloween may be all about trick-or-treating and costumes, but the truth is that buying a car can be scary in itself if you're not prepared. Just like your average scary movie, there are some key things to look for to avoid being taken by surprise.
In some cases, knowing what to expect can even save you a good amount of money and get you into a car you're more likely to enjoy. For those on a budget, the result could be the difference between pure joy and sheer horror.
Here are the top 5 hidden horrors not everyone may know about— and how to avoid them.
Low payments may be an attractive lure, but not all leases are good deals. In fact, some of the most affordably-priced cars can be terrible to lease.
The 2017 FIAT 500 Pop has an MSRP of $16,985 but is actually more expensive to lease than a 2017 Acura ILX Base— a nearly $29,000 car.
If you can believe it, the effective monthly lease cost of the FIAT is $319 as opposed to $308 for the Acura. You could even lease a 2017 Subaru WRX Standard for $1 less than the FIAT ($318 vs. $319).
Learn how to spot a ghoul: Consider looking at the effective cost of a lease by factoring both the monthly payment and amount due at signing. Don't worry, we've already done that for you on over 500 leases and listed the best deals in each segment. See which cars are best to lease »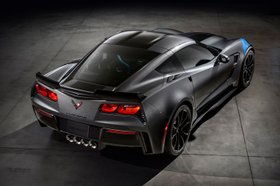 Think you're getting the best deal at the end of the month? That's not always the case. In fact, automakers sometimes sweeten deals at the beginning of the month to spur sales.
This month, GM gave shoppers 0% APR for 72 months on all 2016 Chevy models— but only through October 10. Even the popular Corvette was eligible. However, on October 11 the deal changed to 3.9% APR for 60 months. Just like a werewolf, time ran out and it turned into something scary.
Know what's coming: We have exclusive pricing & deal insights on hundreds of models. We'll tell you if a deal is set to expire early or if there's a particularly good deal you need to know about. Search all deals now »
Jump scares work because they catch you off guard.
The 2016 Chevy Cruze L seems like a great deal with a base price of $17,495, but it may not be obvious that it only comes with a manual transmission and is excluded from incentives— including this month's massive 20% Bonus Tag offer.
In a different way, the Lexus ES 350 can cause a different type of sticker shock. It may have a base price of $39,050, but the car often comes equipped with navigation, which comes with at least 7 other options totaling as much as $6,030.
Expect the scare: Doing your research ahead of time can help shoppers avoid unpleasant surprises. Use our online configurator on hundreds of models to find out how adding various options will affect your price. Configure your favorite vehicle »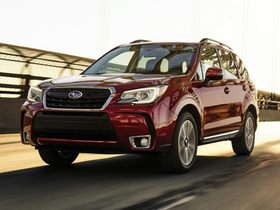 No one likes finding out later that there was a better deal.
For example, the Honda CR-V has a great lease right now, but most shoppers may not know that the SE version is only $3 per month more than the LX despite a price difference of $1,300.
Similarly, the 2017 Subaru Forester 2.5i Standard may be $2,400 cheaper on paper than the 2.5i Premium, but lease discounts make the Premium just $3 per month more expensive to lease, with the added benefit of being a Sign & Drive offer.
Be prepared: Check out our monthly lease article. At the very bottom, you'll find over 500 leases listed by price from cheapest to most expensive, allowing you to make comparisons you won't be able to make anywhere else. See every lease deal »
1
Most Terrifying: Talking About Price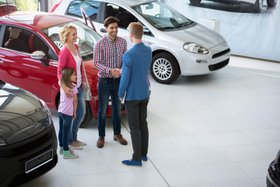 Negotiating a price can be fun for some, but an absolute terror for others. Some dealers offer upfront pricing, but others require you to negotiate from MSRP.
Whether you're buying or leasing, traditional negotiating may be necessary to get the best price. Just as you would before fleeing from a horde of zombies, starting off on the right foot can make a difference.
Break the ice: Use the CarsDirect Target Price as a starting point in your negotiation. Dealers are often more willing to deal if they see you've done your homework. You may be surprised by how much easier it is to settle on a price when you have a frame of reference to work from. Get Your Target Price »