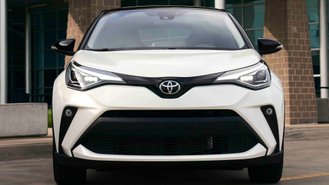 If you're looking to score a deal on a Toyota C-HR, you may be too late. Our analysis of new inventory data has revealed that the discontinued crossover SUV is already sold out at most dealerships. To make matters worse, Toyota C-HR clearance incentives are practically non-existent even as we approach the year's end.
On the national car listing site Cars.com, we found just 170 new Toyota C-HRs listed for sale. To help put that into perspective, the same car research website lists over 1,200 Toyota Corolla Cross models for sale, and over 7,100 Toyota RAV4s in total when combining the gas, RAV4 Hybrid, and RAV4 Prime plug-in hybrid.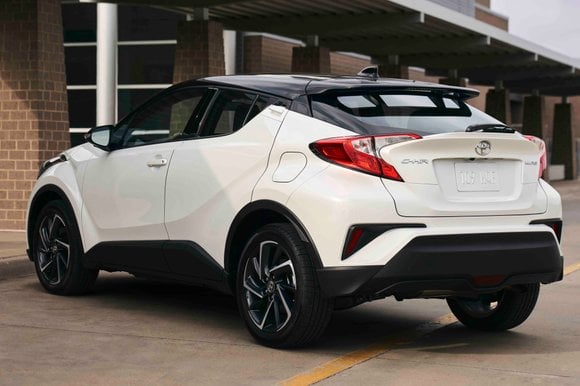 Now that we know that the Toyota C-HR has been discontinued, there may not be much time left if you've had your eye on one. However, a lack of manufacturer incentives could make the C-HR a bad SUV to buy. Normally, discontinued vehicles feature steep discounts and offer one of the best times to buy a car or truck.
Here in Southern California, Toyota C-HR discounts are limited to a $500 financing bonus when taking out a loan. That's the same discount that you'll find on the newer Corolla Cross. Unfortunately, Toyota's online payment estimator for the 2022 C-HR shows a prohibitively high interest rate of 8.96% APR for 72 months.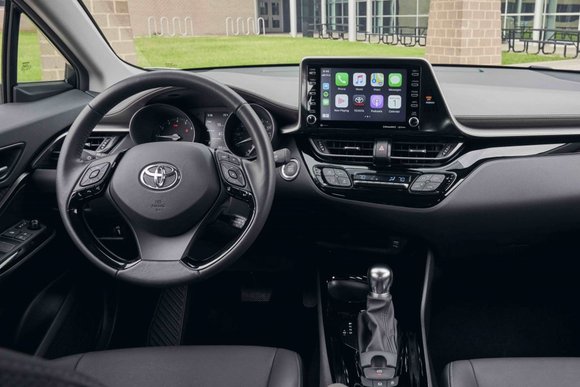 On a $26,000 C-HR XLE, we estimate that a 6-year loan at 8.96% would cost around $7,700 in interest. Meanwhile, the 2023 Toyota Corolla Cross is listed at 4.99% for 72 months. Here, you could potentially spend less money to buy a well-equipped Corolla Cross XLE (MSRP $28,500) than the cheapest C-HR ($25,615).
Even though a chip shortage is still making it difficult to get a deal on a car, the cheapest lease deals can start from as little as $151 per month in the case of the Hyundai Venue. Alternatively, the Korean automaker is offering interest rates as low as 0% APR with no payments till 2023 on the affordable subcompact SUV.