If you're looking to get a great deal on a new car lease, you can probably do better than the Toyota Camry Hybrid. Even though the eco-conscious car gets high marks for reliability, our recent analysis found the Camry Hybrid to be the single worst car to lease in the month of September.
Here on the West Coast, the 2023 Toyota Camry Hybrid SE is advertised at $509 for 36 months with $2,999 due at signing. That's based on an MSRP of $32,684 and has an effective cost of $592 per month before applicable taxes & fees. If that sounds a tad expensive, well, it's because it is.
At that price, the Camry Hybrid is over $100 per month more expensive to lease than the standard 2023 Camry SE ($482). For the money, new car shoppers could get a lot more for their money. In fact, we found no shortage of alternatives this month that could be a far better value.
For $120 per month less than the Camry Hybrid, you could lease the all-electric bZ4X ($472) after a recent price cut of up to $2,000. The Toyota RAV4 Hybrid's MSRP might be $2,800 higher on paper but leases are $10 per month cheaper than the Camry Hybrid ($582 vs. $592).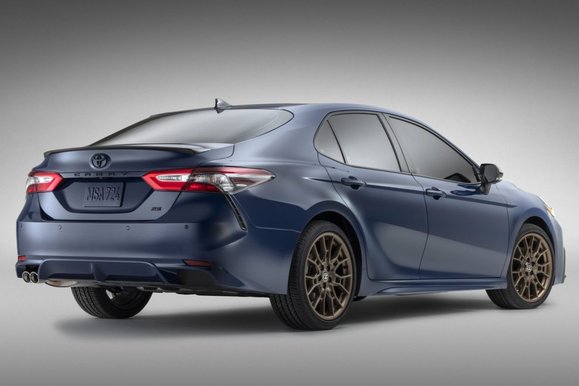 You could also spend $36 bucks less per month to lease a $38,000 Kia Sorento Hybrid ($556). Or, you could spend $52 less to lease a $49,000 Hyundai Santa Fe Plug-In Hybrid ($540). Alternatively, you could spend $105 per month less to lease the all-new Honda Accord Hybrid ($487).
Shoppers ready to go emission-free will find the Tesla Model 3 Standard Range cheaper to lease ($585). Or you could spend even less money to lease a $52,000 Polestar 2 Single Motor ($580). In what may be the most extreme case, you could even lease a $54,000 Kia EV6 Wind ($588).
So why is the Camry Hybrid so utterly awful to lease? According to dealer incentive bulletins, the car has no discount whatsoever and Toyota's underlying money factor equates to an interest rate of 6.8%. For the money, there may be little doubt that you can do a lot better on a car lease.