The cost to lease the all-new Toyota Corolla Cross can actually be cheaper than that of the Corolla, according to a leasing guide recently sent to dealers. Based on our analysis, the automaker's newest crossover SUV may be up to $10/month cheaper to lease than a Corolla Hatchback despite having a higher MSRP.
In the Southeast, Toyota's featured deal on the 2022 Corolla Cross is $239 for 36 months with $2,999 due at signing based on the LE trim and 10,000 miles per year. Its effective cost comes out to $322/month. The 2022 Corolla SE Hatchback is listed at $249 with the same amount at signing, an effective cost of $332.
So why is the Corolla Cross cheaper given that its MSRP is roughly $2,800 more expensive? We do know that the SUV has a lower money factor of 0.00155, or 3.7% APR. The lease on the hatchback is based on a rate of 0.00172, or 4.1%. Factors like residual values can also determine how good it is to lease a car.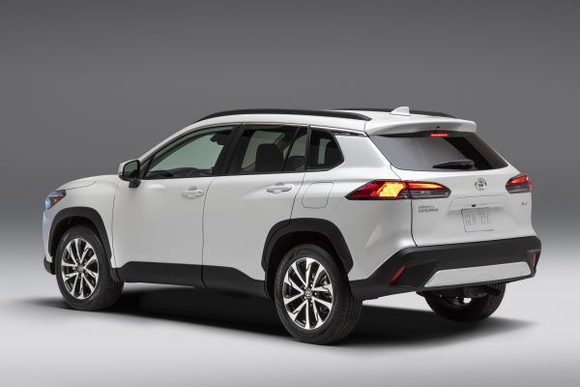 If you're comparing Corolla Cross leases versus the Toyota C-HR, you may be surprised at the result. In the Southeast, Toyota's lease price for the C-HR is actually identical to that of the Corolla Cross. Given the fact that it's a bigger, newer, and more versatile vehicle, the Corolla Cross appears to be a significantly better deal.
Having said all of that, these are manufacturer lease examples and may not reflect real-world pricing. Toyota incentives can vary by region and dealers are free to sell cars at whatever price they like. When it comes to a new vehicle like the Corolla Cross, this may entail a premium like having to pay a price at or above MSRP.
While there can be ways to avoid a markup, Toyota buyers may have very few options because the brand continues to face a severe inventory shortage. Here in Southern California, the brand isn't even advertising lease prices because cars are so hard to find. As a result, getting the best deal may be harder than you think.
If you're buying a Corolla Cross, there are already incentives in some parts of the country. As we reported earlier this month, the model is eligible for a discount worth up to $500. However, unlike a traditional cash incentive, this is a special type of bonus limited to buyers financing through Toyota's captive lending arm.