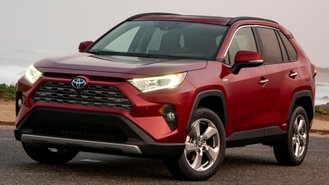 Nearly a month after the biggest automakers began offering better deals amidst COVID-19, Toyota cut auto loan rates today to as low as 0% APR on some of its bestselling models. Based on our analysis, this can translate to substantial savings for consumers. Here's a look at what that means and what you should know.
Dealer incentive bulletins in almost a dozen regions now show better APR deals on models like the 2020 Camry, RAV4, and Tacoma. Unlike offers from brands like Ford, a key difference is that Toyota isn't limiting the deal to last year's vehicles. This can result in substantial savings on models like the popular RAV4.
Earlier this month, the 2020 RAV4 featured no special rates here in Southern California. Now, the model is listed at 0% APR for 60 months. On a $30,000 vehicle, that translates to a difference of nearly $4,000 in interest compared to a 5-year loan at 5%, and a $66 drop in monthly payment from $566 to $500.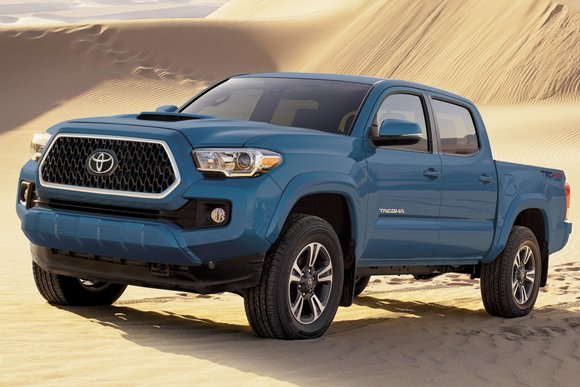 In addition to 0% APR for 60 months, the 2020 Tacoma features better 72-month rates in many parts of the country. In New York, the best rate yesterday was 3.9%. Today, it's 1.9%. On a $35,000 truck, that equates to a $31 improvement in payment and nearly a 52% drop in interest cost from $4,311 to $2,061.
It's not often that shoppers can cut their interest costs by more than half between one day and the next. We consider this a major change considering the brand held off on lowering rates unlike practically every major automaker, even ultra-luxury brands like Maserati.
That said, Toyota's best rates are considerably less attractive than competitors like GM, which is offering 0% APR for 84 months plus deferred payments for 120 days. Toyota doesn't have any such offers on 7-year loans, and deferrals are limited to 90 days.
While 84-month financing incentives can result in lower payments, the prospect of negative equity can be a substantial risk for buyers. Even though 0% APR offers have gained steam over the past month, we recommend that consumers weigh their options carefully.
Interestingly, the targeted nature of Toyota's offers could result in some surprising quirks. For example, the 2020 C-HR now has a higher rate compared to the pricier RAV4 (1.9% vs. 0%). As a result, value-oriented consumers may find that the cheaper vehicle isn't the best deal.