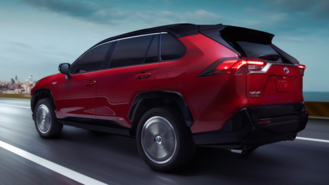 If you're a Toyota lessee nearing the end of your contract, you may be eligible for a discount. According to a bulletin sent to dealers, the company is offering select customers a lease-end discount good toward a new vehicle. Here's a quick look at how the incentive works and whether or not it's a good deal.
In the Southeast, Toyota is mailing lessees within 6 months of maturity on their lease contracts a coupon worth $500. While this is a targeted offer that's not available to the general public, it could be a bonus for existing customers dealing with an unprecedented inventory shortage and record-high prices.
The deal in question involves a $500 loyalty discount you can only get when claiming a "personal offer code" listed on a mailed voucher form. The automaker says the offer can be combined with other Toyota incentives such as rebates, low APR deals, as well as special lease programs through June 30, 2022.
If you happen to get an offer in the mail, you may want to hang onto it. While this isn't a lease pull-ahead program offering the ability to get out of your Toyota lease early, it could put drivers in a position to save some money. The fine print states the coupon is available when either buying or leasing your next car.
Offers from Toyota vary by region. Toyota does offer loyalty discounts in other parts of the country too. Given the fact that highly-anticipated redesigns like the 2022 Tundra have up to a 1.5-year wait, shoppers may find it a good idea to start planning what to do next with an expiring lease sooner rather than later.