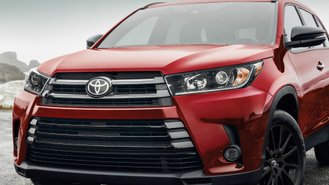 Shoppers in the market for a 3-row crossover will find November a significantly better time to buy a Toyota Highlander. With a major redesign just around the corner, frugal buyers can expect to find improved manufacturer incentives on the outgoing generation.
Here in Southern California, all versions of the gas Highlander are eligible for 0.9% financing for 60 months. That's considerably better than last month's rate of 3.9% APR and translates to a significant reduction in cost when it comes to money spent on interest.
In the case of a $42,000 2019 Highlander SE, opting for this month's finance offer would cost $42,968 with a payment of $716/month before taxes & fees. Last month, the same vehicle cost $46,296 at $772/month — a difference of $3,328.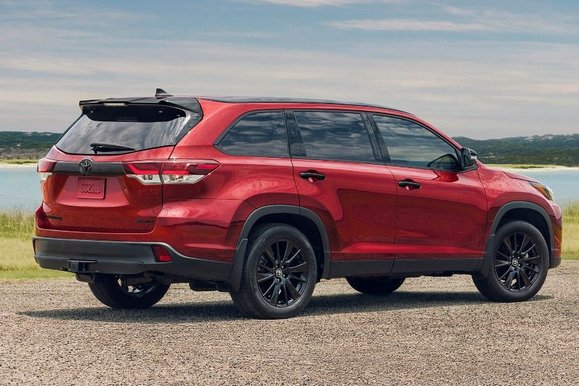 Shoppers also have the option of taking a $2,500 rebate in lieu of low APR. While that's up from last month's $2,000 incentive, buyers may find the financing option to be a much better deal. With a 5-year loan at 5%, taking the rebate would cost $44,725 ($1,757 more than low APR).
Having said all that, it's important to note that offers will vary depending on where you live. After looking at promotions in 13 different regions across the U.S., some of the best deals on the Highlander involve rebates worth up to $3,000 (Gulf States) and rates as low as 0% (Southeast).
National inventory listings show dealers still have many Highlanders left in stock. While it's possible that deals could improve, shoppers should consider the risk of waiting too long and losing the ability to buy while the vehicle is still relatively easy to find.
In Southern California, Toyota has shifted gears to favor buying instead of leasing the Highlander. This is typically something we see from this brand at the end of the model year. Shoppers planning to lease may come away disappointed by current offers.
According to a dealer bulletin, the model's underlying lease rate has skyrocketed to an equivalent of 5.6% APR (up from 0.7% a month ago). We suspect this the reason why the brand is no longer even showing a featured lease on its website.