A major inventory shortage appears to have forced Toyota dealers in Socal to take drastic steps. This month, shoppers will find an almost total lack of lease deals advertised on TV and online. That's because local dealers have told the automaker not to advertise lease prices in the month of July.
According to spokesperson Joshua Burns, dealers in the brand's Southern California advertising region have stopped advertising leases on every single vehicle in the brand's lineup with the exception of the Mirai fuel cell car. That could make it extremely difficult for consumers to research & compare prices.
Limited availability has made finding an affordable Toyota close to impossible. At Longo Toyota, one of the company's largest dealers in the U.S., you'll find absolutely no inventory for the RAV4 LE, the popular SUV's most affordable configuration. In fact, we're seeing a severe lack of vehicles often featured in lease deals.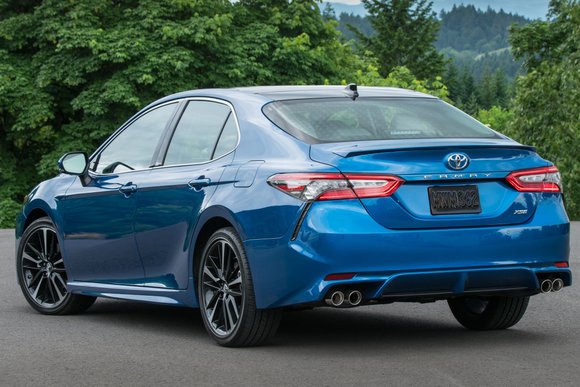 Interestingly, dealer incentive bulletins reveal that there are still lease deals to be had. You just won't see them advertised. For example, the 2021 Camry LE features a $500 lease incentive and a money factor of 0.00001, which translates to a lease rate of 0% APR. The same goes for the fuel-sipping Prius Prime, except with $1,500 in rebates.
Fortunately, deals are still being advertised in other parts of the country. However, in Northern California, you'll see no lease deals advertised on Toyota's website for either the RAV4 or RAV4 Hybrid. As a result, the best way to get a lease price will have to involve contacting a dealer to negotiate based on the latest availability in your area.
Based on our analysis of deals from every major brand, this quirk appears to be limited to Toyota. At least for now. For example, Subaru's lease prices remain nearly identical to last month. However, if inventory is hard to find, this could create a disconnect between shoppers lured by a great deal on a car that doesn't actually exist in a given area.