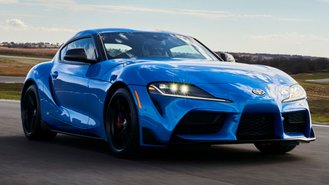 Toyota is offering an ultra-low-mileage lease special on its flagship sports car, the Supra. Based on a letter sent last week to dealers, the brand is testing a 5,000-mile-per-year lease that our analysis finds may significantly lower the cost to lease the high-priced coupe. Here's a look at why that could be a pretty big deal.
All versions of both the 2020 and 2021 Supra are eligible for leases with a mileage allowance of just 5,000 miles per year. According to Toyota Financial Services, the pilot program boosts the car's residual value by 5% compared to the brand's standard 15,000-mile-per-year published figures.
That said, this may not be obvious to consumers because Toyota isn't advertising the option yet on its website. While more automakers have been offering lower-mileage leases amidst the coronavirus pandemic, Toyota has opted to employ different tactics like introducing 39-month lease deals with special residual values.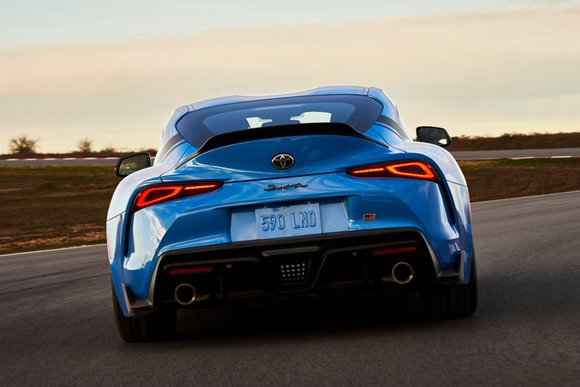 The option could be an appealing prospect for drivers who don't plan to drive their Supra daily. Considering the fact that higher residuals often translate to cheaper leases, it could make a lot of sense since early Supra leases were awful despite the fact that the car benefited from a slew of surprisingly good discounts for buyers.
This month, Toyota's online payment estimator lists the 2021 Supra 2.0 Turbo at $684 for 36 months with $3,334 due at signing here in Southern California. That's based on an MSRP of $43,985, an allowance of 12,000 miles a year, and equates to an effective cost of approximately $777/month before taxes & fees.
That's more than 2.5x the cost of the cheapest lease on the 2021 Chevy Camaro V8. Like last month, the LT1 features a special deal when coming from another lease. Currently, it's listed at $274 for 39 months with $274 at signing (10k miles/year). With an effective cost of $281/month, it's among the best leases on a car.
Current Toyota offers end on February 1, 2021. However, the 5,000-mile/year option on the Supra is set to end on May 3.