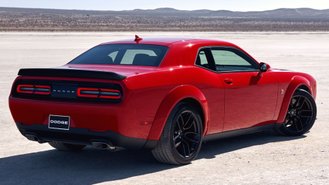 Consumers looking to get rid of an existing car may be able to take advantage of record-high vehicle trade-in prices. According to a recent report from analysts at J.D. Power, trade-in values are trending towards $9,549, a whopping 83% increase compared to the average trade-in value of $4,332 during this time a year ago.
With the ability to get top-dollar for their current car or truck, shoppers may be pleasantly surprised by the prospect of having more equity in their trade-in. The downside is that new car prices remain high and factory incentives remain down across much of the industry. This could create a confusing situation for buyers.
Even though J.D. Power estimates that the average interest rate in November will decrease to 4.01%, the average finance payment is expected to reach $670. That's a $74 increase in payment versus the same period in 2020. As a result, shoppers may want to tread carefully when considering whether to buy now or wait.
Interestingly, more manufacturers are paying buyers to wait with special incentives for ordering vehicles. While it may not be able to get the same type of immediate satisfaction you'd find under normal conditions, the ability to reserve a vehicle and to place an order could be useful to buyers on harder-to-find models.
While it's impossible to predict when prices will drop, being able to get top-dollar now may help take some of the sting out of a purchase. As we noted ahead of Black Friday, some brands are continuing to offer APR deals like 0% financing for 84 months, indicating that there are still deals if you know where to look.