Affected by VW's recently approved diesel emissions settlement? You may be eligible for special deals from competing automakers. Here you'll find a list of discounts and special offers that may be of interest to VW and Audi TDI owners.
Some of these deals include special pricing and extra discounts targeting diesel owners. In some cases, we'll be listing so-called conquest discounts you may not know about, but that can save you upwards of $2,000.
We'll do our best to keep this page updated as new information becomes available. Along with special offers, we'll also offer our analysis of deals on popular alternatives as those may be of interest to cross-shoppers.
Deals assume a Southern California location unless noted otherwise.
Originally published November 9
Last updated 4:10pm Monday, December 12
Hyundai Friends & Family Pricing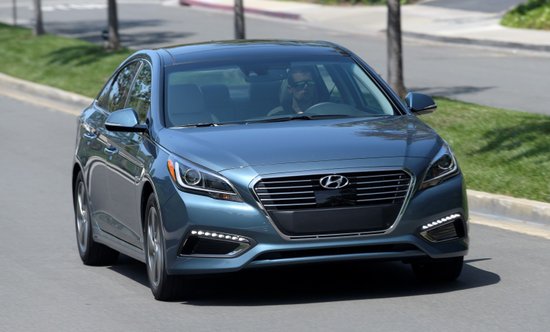 Through January 3, Hyundai is offering Friends & Family Plus pricing to current and previous owners of a 2.0-liter TDI involved in the recent class settlement.
Also called Circle V-Plan, the discount is fairly complex to calculate, but consists of a discount off dealer invoice, with a $1,250 bonus on top of most current factory offers.
For example, the 2016 Sonata Plug-in is rated at 99 MPGe, can travel up to 27 miles on electric power or 600 miles overall, and already features at least $3,500 in cashback.
Inside Tip: V-Plan is comparable to Ford Plan Pricing and the GM Supplier Discount. Since the price can be difficult to calculate, be sure to ask a participating dealer for help with the car you're interested in. Don't forget to have a copy of your class settlement letter on hand. Explore Hyundai models »
VW $1,000 Loyalty Bonus
(Updated!)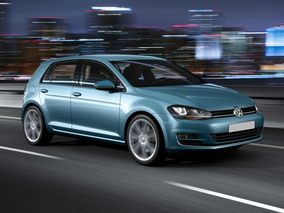 Last month's $1,000 loyalty bonus has been extended through to January 3, 2017. However, there is one notable difference: the offer no longer excludes the Golf Alltrack.
To qualify, just provide proof that you own or lease any 2001 or newer VW model. Exclusions include the Golf R and #PinkBeetle. You aren't required to trade-in your current vehicle, and the offer can be transferred to members of the same household.
Even better, the deal can be combined with purchase & lease incentives. In LA, a local dealer is advertising the 2017 Jetta 1.4T S from $139 for 36 months and $0 due at signing when factoring the discount. Explore VW models »
Audi Loyalty & Conquest Offers
Not finding the fit & finish you've come to expect on a German car elsewhere? Not to worry— Audi has an array of discounts you can take advantage of.
There are loyalty and conquest incentives worth between $500 and $2,000 depending on the model you're interested in. Even better, these can be transferred within the same household.
For example, the 2016 A3 e-tron features a $1,000 bonus for Audi owners and anyone with a Honda, Subaru or Toyota. You can also get 0% APR, a $1,000 finance bonus, plus a free 1st payment worth up to $600.
Inside Tip: Be sure to ask your dealer about similar discounts if you or a member of your household currently owns a luxury brand like an Acura, BMW, Infiniti, Lexus or Mercedes-Benz. Explore Audi models »
GM Competitive Lease Conquest Bonus
(Updated!)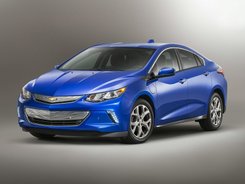 GM is currently offering up to $2,000 to competitive lessees toward the purchase or lease of a new vehicle. Amounts vary by model, from $500 for a 2017 Chevy Cruze to $2,000 for the 2017 Chevy Equinox.
The 2017 Volt LT is a particularly attractive deal at $261 for 39 months with $0 due at signing when factoring its $500 conquest bonus. The deal is available in CA, OR and the Northeast.
With 53 mi of electric driving (420 mi overall range) and an EPA-rated 106 MPGe, the Volt is a versatile choice able to meet the needs of many drivers.
Inside Tip: Be sure to also consider available federal and state plug-in incentives, not to mention potential benefits like single-occupant HOV lane access in California. Explore Chevy Models»
Volvo Extended Warranty Offer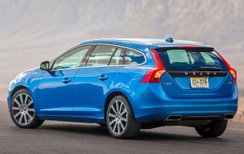 As part of a promotion through January 2, Volvo is offering owners of any affected 2.0-liter TDI a free 5-year/50,000 mile "Safe + Secure" extended warranty.
The deal is valued at $1,700 and includes the warranty, complimentary scheduled maintenance, free roadside assistance, plus wear & tear coverage for things like brakes, rotors and wiper blades.
Shoppers buying a certified pre-owned (CPO) Volvo will be eligible for a $750 credit in addition to the automaker's 7-year/100,000 mile warranty plus roadside assistance and more.
Inside Tip: Most shoppers may not know that Volvo sometimes offers a conquest bonus targeting VW and Audi owners. You can currently find the deal on select 2016 models like the V60 wagon and XC60 crossover. Explore Volvo models »
FIAT Lease Conquest Bonus
(Updated!)
Ready to take the plunge on an electric car? Fiat Chrysler offers $1,000 for competitive lessees toward the lease or purchase of most FIAT, Chrysler, Dodge, Jeep and RAM models.
The 2017 FIAT 500e is rated at 112 MPGe and can travel up to 84 miles on a single charge. This month's lease starts at $149 for 36 months with $1,999 at signing. Based on our analysis, it's this month's best deal on an electric car.
Prefer to buy? The $1,000 lease conquest bonus can be stacked with a $2,000 rebate— and that's before dealer discounts and federal and state incentives.
Inside Tip: Deals on the 500e don't change a whole lot month to month. What you see now is probably what you'll see a few months down the line. Just be aware that the car is only offered in California and Oregon to comply with emissions mandates. Explore FIAT models »
Acura $750 Conquest Discount
(Updated!)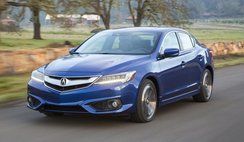 Through January 3, Acura is offering a $750 bonus on the ILX, TLX, RDX and RLX to anyone coming from a competitor. Simply provide proof that you own or lease a 2007 or newer vehicle.
Factoring the discount, the 2017 ILX can be leased from $219 for 39 months with $2,499 due at signing. With an effective lease cost of $283 per month, it's in a similar price range as a number of new VW models.
Inside Tip: Acura almost never advertises cash discounts. Instead, the automakers use unadvertised incentives called dealer cash that enable flexibility on price. Don't be intimidated by high sticker prices— competitive dealers have a decent amount of room to negotiate on models like the ILX. Explore Acura models »
Jetta TDI Replacement Ideas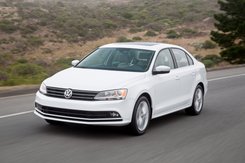 Small cars feature some pretty aggressive deals right now. However, the popular Honda Civic (up to 42 mpg hwy) is a rare exception. Strong demand has kept big incentives away. Learn more »
On the other hand, the Hyundai Elantra (up to 40 mpg hwy) currently features a choice between Friends & Family pricing or an array of purchase and finance offers. Learn more »
Alternatively, it's shaping up to be a great month to buy a Ford Focus (up to 37 mpg hwy). The car now features up to $4,000 cashback on select cars in stock the longest. Learn more »
SportWagen TDI Replacement Ideas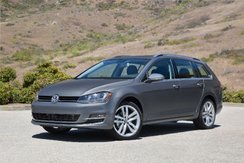 The Subaru Outback is first to mind for many when it comes to a versatile, lovable wagon. But did you know the Forester ranks as a superior deal? In CA, you can lease a Forester 2.5i Premium from $259 with $0 down. Learn more »
Let's face it— there aren't a ton of alternatives other than a crossover. Considering the new Golf Alltrack? Now is a great time to buy since the car is now eligible for VW's loyalty discount. Learn more »
Golf TDI Replacement Ideas
If you're flexible, the Chevy Volt has a versatile design and is rated at 106 MPGe. Current VW lessees can get a $500 bonus that results in a $261/month, $0 down lease in some states. Learn more »
On the other end of the spectrum, the Hyundai Veloster (up to 35 mpg hwy) has some absolutely stellar deals like $4,500 cash or 0% APR for 72 months plus $1,500 cash. Learn more »
There's also the Hyundai Elantra GT (up to 33 mpg hwy) which features up to $3,000 in discounts or 0% APR for 60 months plus up to $1,500 in cash. Learn more »
Passat TDI Replacement Ideas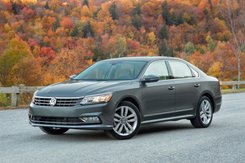 Fortunately, there are a ton of options in the midsize car segment. Consider a plug-in hybrid like the Ford Fusion Energi. Did you know it's cheaper to lease a Fusion Energi than a regular gas Fusion?
It's true, the plug-in version gets up to 97 MPGe on combined gas and electric power or 42 mpg overall with the gas engine. It can be leased from $219 for 36 months with $1,999 at signing. Learn more »
Or, consider the Hyundai Sonata Hybrid, which features the Friends & Family deal or up to $5,000 in combined cashback. The car gets up to 40 mpg combined and features the latest connectivity features. Learn more »
Beetle TDI Replacement Ideas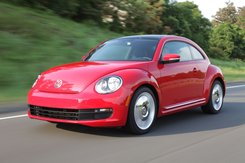 Let's face it, there's nothing quite like the Beetle. However, if you're looking for distinctive styling and uncommon levels of pep, the FIAT 500e might interest you.
At 112 MPGe, the 500e is remarkably efficient. It's also remarkably affordable at $149 for 36 months with $1,999 at signing before a $1,000 discount for current VW lessees. Just be aware that the car is only offered in CA and OR. Learn more »
Looking for serious fun in a small car with stick shift? How about the Fiesta ST? It features some stellar deals like 0% APR for 72 months PLUS up to $2,500 bonus cash. Learn more »