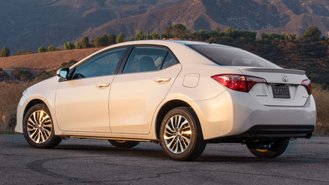 Used cars under $10,000 remain incredibly hard to find amid an unprecedented inventory shortage. According to Cox Automotive, preowned cars priced under $10,000 had just a 30 days' supply at the end of August. As a result, the ability for consumers to get a deal on a cheap used car could be especially limited.
If you're on a strict budget or were hoping to score a deal on a high-mileage used car, you may have a significantly harder time finding the car you want. In contrast, Cox says that cars priced above $35,000 had the highest days' supply at 48 days. Sadly, there appears to be no relief in sight for value-oriented car buyers.
Although there are used car deals to be had, manufacturer incentives focus exclusively on certified pre-owned vehicles. Even though brands like Lexus are offering 0% APR on used cars, the fact remains that those potentially most sensitive to high prices may be left with the fewest cars to choose from in the current market.
There's also the fact that many big retailers may not specialize in these cars. CarMax — the largest used car retailer — shows just 25 cars under $10,000 online. Major automotive dealer AutoNation's website lists just over 1,000 cars in this price range, apparently around 4% of its total used car inventory in the United States.
Here in Los Angeles, Carvana — which made headlines earlier in the pandemic for its online buying options — lists just 28 cars under $10k, the cheapest one being a $6,990 Nissan LEAF from 2012 with nearly 90,000 miles. Cox says that the average listing price for used cars stood at $25,829 at the close of last month.
In some cases, your best way to find a car under $10,000 could be to search independent dealer car lots. These may be local dealerships that aren't affiliated with a major car franchise like Ford, Chevy, etc. Some may even specialize in affordable cars, as well as helping buyers with subprime credit get financed more easily.
Alternatively, private party listings can sometimes offer some of the lowest prices. However, platforms like Facebook Marketplace may offer cheap cars but come with a very different level of risk compared to buying from a dealer. As a result, consumers may want to weigh the pros & cons carefully to get the best deal.