When you're shopping with a $5,000 budget for your next vehicle, it could land you a decent used car. If you finance, it could mean an affordable monthly payment and a smaller down payment. However, with a $5,000 budget, you may have to expect higher mileage vehicles, a higher risk of mechanical breakdowns, and possibly a high interest rate.
Inexpensive isn't always synonymous with "cheap," though, so looking for something reliable (instead of fancy) in this price range should be your goal.
With $5,000, you're going to be limited to used vehicles. Most new passenger cars start around $20,000, and the going average for new vehicles overall is around $40,000. Some things you could expect from used vehicles under $5,000 include:
At least 100,000 miles or more
Likely some cosmetic damage
Some wear and tear on the interior
Around 10 years old or older
Chance of past accidents
A used vehicle within this price range is likely to have been on the road for a while, and could have had multiple owners. As far as where to get a car in this price range, an independent dealer or private-party seller may be a good bet.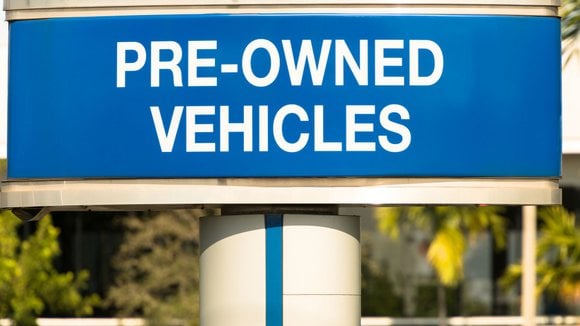 While looking through used car lots, it's a good idea to avoid vehicles with:
Frame damage
Misaligned panels
Excessive rust
Damage on tire sidewalls
Any of the above issues could represent costly issues for you in the future. Ideally, you want to aim for a vehicle with a clean title and something with good bones that's going to last. Reliability is key while shopping for a used car, but that doesn't mean you have to settle for the first listing you see.
We recommend requesting a vehicle history report for the car you're interested in and don't be afraid to ask the dealer questions about its history. Additionally, a pre-purchase inspection is likely to be well worth your time and money.
While $5,000 may not be enough cash to get you behind the wheel of a Lambo, it's likely enough to get you something decent if you shop smart.