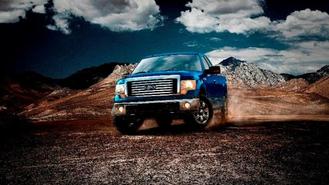 Since 1776, over 48 million Americans have served in the United States Armed Forces. We honor our military for the sacrifices that they have made for our freedom. In appreciation of Veteran's Day 2013, we have put together a list of vehicles with specific Military-only Incentives.
Click on each model for to build and add options and see the CarsDirect guaranteed low price. In most cases, that price will carry additional incentives due to Veteran's Day weekend sales across the nation. The Military-only Incentives are STACKABLE, meaning that additional savings can be had on top of existing Veteran's Day Weekend Incentives.
Some offers vary by region, so make sure to check your own zip code and search for your favorite models at our all-new Deals Page.
Tip: Get preapproval through your local credit union first to take advantage of low interest and the cash rebates listed here.
Name: Scion Military Rebate
Type: Ongoing program
Incentive: $500
Expires: 1/06/14
Models: All 2013 and 2014 Models
Hot Pick: 2014 Scion FR-S
Eligibility: Active Military
Notes: Retired Military not eligible

Name: Military Discount Pricing Program
Type: Ongoing program
Incentive: Various
Expires: 9/30/14
Models: All 2014 Chevrolet, Buick, GMC and Cadillac Models
Hot Picks: 2014 Chevrolet Malibu, 2014 Cadillac CTS, 2014 Buick Encore
Eligibility: Active Military, Retired Military
Notes: Not a set amount, value is per-vehicle and shown on the invoice

Name: Veteran's Day Military Appreciation Bonus Cash
Type: Bonus Cash program
Incentive: $500
Expires: 11/18/13
Models: All 2013 and 2014 Models, excluding: FIAT 500e, Dart SE, Grand Cherokee, SRT Viper
Hot Picks: 2014 Jeep Cherokee, 2013 Fiat 500, 2014 Dodge Durango, 2014 RAM 1500
Eligibility: Retired Military
Notes: Includes Dodge, RAM, Chrysler, Jeep, FIAT brands
Name: Military Specialty Incentive Program
Type: Bonus Cash program
Incentive: $400
Expires: 12/02/13
Models: All 2013 excluding Sorento and 2014 Models
Hot Picks: 2014 Kia Cadenza, 2014 Kia Forte, 2014 Kia Optima, 2014 Kia Soul
Eligibility: Active Military, Retired Military
Notes: Spouses are eligible

Name: Military Rebate Program
Type: Ongoing program
Incentive: $500
Expires: 1/06/14
Models: All 2013 and 2014 Models
Hot Picks: 2014 Toyota Camry, 2014 Toyota Corolla, 2014 Toyota Prius, 2014 Toyota 4Runner
Eligibility: Active Military, Inactive Reserve
Notes: Must finance through Toyota, Retired Military not eligible

Name: Military Program
Type: Ongoing program
Incentive: $500
Expires: 1/02/14
Models: All 2013 and 2014 Models
Hot Picks: 2013 Hyundai Elantra, 2013 Hyundai Genesis Coupe, 2013 Hyundai Veloster
Eligibility: Active Military, Retired Military
Notes: Spouses are eligible
Name: Military Vehicle Purchase Program
Type: Ongoing program
Incentive: Various
Expires: 11/30/13
Models: Various
Hot Picks: 2014 Nissan 370Z, 2014 Nissan Murano, 2014 Nissan Altima, 2014 Nissan Versa Sedan
Eligibility: Active Military
Notes: Actual savings varies per vehicle

Name: Military Appreciation Program
Type: Ongoing program
Incentive: $500
Expires: 1/02/14
Models: All 2013 and 2014 Models
Hot Picks: 2014 Ford Fusion, 2014 Ford Focus, 2014 Ford F-150, 2014 Ford Mustang
Eligibility: Active Military, Retired Military