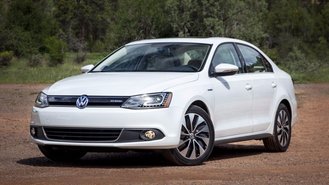 It's official: the Jetta Hybrid is dead. Volkswagen has confirmed that the car has been discontinued for the 2017 model year. Introduced in 2012, the car targeted shoppers looking for a hybrid with more lively road manners than its competitors.
So is it a good time to buy a Jetta Hybrid? What do deals look like? And how much time is left before they sell out?
Here's what you need to know.
Current deals and offers
This month, shoppers have a decent mix of offers from which to choose. Well-qualified shoppers can take 1.9% financing for up to 60 months and get a $500 signing bonus. There's also extended financing at 2.9% APR.
In addition, you can get a $1,000 conquest bonus for coming from a competitor. Alternatively, current VW customers are eligible for the same amount as a loyalty bonus. To get either deal, simply show proof of ownership— a trade-in is not required.
All-in-all, that's $1,500 in available offers plus 1.9% financing— not bad. However, savvy shoppers may have an alternative worth considering.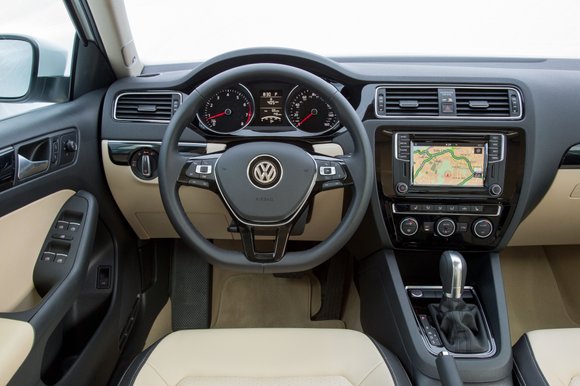 Unadvertised discounts
Most shoppers may not know that VW loves to offer unadvertised dealer cash incentives to help improve prices. Although dealers have full discretion on how much (if any) to pass along, we generally find that the money is used to offer more attractive pricing.
For example, this month Volkswagen is offering between $500 and $4,000 in unadvertised money on select 2016 models. In the case of the Jetta Hybrid, dealers have up to $1,500 to work with.
In competitive markets, shoppers may have as much as $2,500 in potential savings when you factor this month's conquest discount. You won't be able to take 1.9% APR through VW Credit, but your local dealer may be able to offer competitive rates.
Buying outlook
Unlike most cases involving discontinued models, remaining stock of the Jetta Hybrid is extremely limited. If you're in the market to buy, we recommend doing so sooner rather than later, especially considering this month's unique mix of offers.
Check local pricing on the Jetta Hybrid »
For an easy way to find the best deals, visit the CarsDirect Deals Page for the latest deal-related news and analyses. Browse expert buying advice updated monthly on nearly 300 models for insider insights you'll only find at CarsDirect. Be sure to sign up for email alerts to have the latest deals delivered straight to your inbox.
Offers listed here are based on a resident in Southern California and may be subject to change. Most lease offers are for well-qualified buyers based on available credit and exclude tax, license, title, registration, document fees and insurance. Not all buyers may qualify. Please check with your CarsDirect Trusted Dealer to confirm details and eligibility.