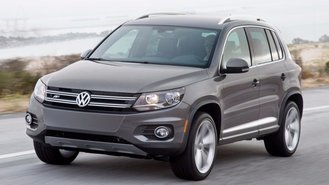 Despite being embroiled in a highly publicized drama related to its diesel vehicles, Volkswagen is looking to make big moves with regards to new car deals in February. In a notice sent to dealers, the automaker has confirmed that it will discontinue a $1,500 conquest bonus targeting non-VW owners and scale back its loyalty discount for current owners. So what does this mean for shoppers? How much time is left? And where are the deals? Here's what you need to know.
Ending soon
It's not often that we hear in advance that a sales incentive will be ending. However, a memo sent to dealers reveals that the automaker's aggressive conquest program will soon be coming to an end. Citing a planned emphasis on Presidents' Day deals, the memo says the program will cease after February 8.
Originally launched last November, the promotion started with a discount of up to $1,000 for any non-VW owner toward the purchase or lease of a new car. Around the same time, VW offered current owners a $2,000 loyalty bonus for staying with the brand.
However, the conquest incentive quickly grew to overshadow the loyalty offer. In early December, VW boosted its conquest bonus to $1,500. Around the same time, the $2,000 loyalty bonus shrunk to $1,500, then $1,000, where it stands currently.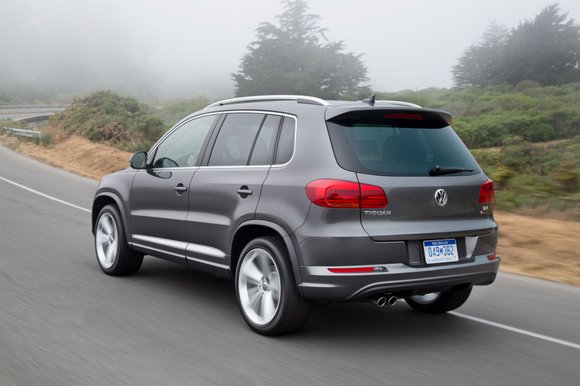 Loyalty scaling back
As the conquest bonus ends, VW will also be scaling back its loyalty bonus. The offer currently stands at $1,000 on most models ($500 on 2016 Passat) excluding TDI vehicles and the Golf R.
Although we don't yet know what the new amount will be, it's a good bet that VW will settle at $500. However, we'll need to wait until February 9 to know for sure.
Should you wait?
While everyone loves to get a deal around holidays, there's no guarantee that Presidents' Day offers from VW will be significantly better than they are now. On the flip side, eligible shoppers have a limited amount of time left to lock-in the $1,500 conquest discount.
One thing worth noting is that the offer can be combined with promotional lease deals. For example, the 2016 Tiguan 2.0T S can currently be leased from $199 for 36 months with $2,499 due at signing. Compared to the similarly-priced 2016 Toyota RAV4 LE, the VW has an effective lease cost that's $37 per month less than the Toyota. As a result, the Tiguan ranks as the best lease on a crossover right now.
Looking for big cashback offers? Shoppers should be aware that VW tends to use dealer-facing incentives called dealer cash to improve prices. The amounts aren't small- the automaker is currently giving dealers up to $5,000 to help sell-down old inventory like the 2015 Volkswagen CC.
While we could end up seeing some type of holiday bonus on February 9, there's no way to know for sure.
Our take
Volkswagen's decision to end the conquest program marks a big step given how important the incentive has been to its marketing efforts while it faces the crisis related to its diesels.
It's still too soon to say whether the changes to its conquest and loyalty programs will have an effect of lifting sales and getting shoppers interested in VWs once again.
Anyone not willing to risk losing current incentives may want to consider buying before the programs expire on February 8.
Start your Volkswagen search now>>
For an easy way to find the best deals, visit the CarsDirect Deals Page for the latest deal-related news and analyses. Browse expert buying advice updated monthly on nearly 300 models for insider insights you'll only find at CarsDirect. Be sure to sign up for email alerts to have the latest deals delivered straight to your inbox.
Offers listed here are based on a resident in Southern California and may be subject to change. Most lease offers are for well-qualified buyers based on available credit and exclude tax, license, title, registration, document fees and insurance. Not all buyers may qualify. Please check with your CarsDirect Trusted Dealer to confirm details and eligibility.