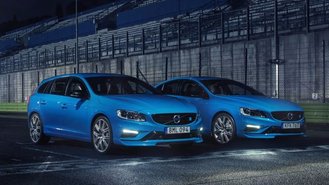 Volvo may be famous for building safe automobiles, but the Swedish carmaker is delving deeper into the performance world with its Polestar brand. So far, the limited-production Rebel Blue cars have been earning impressive reviews.
However, with changes coming for 2017, the automaker is offering unbelievable incentives to help clear out remaining 2016 S60 and V60 Polestar models. Offers worth up to $7,500 are truly impressive— but you'll have to know where to look.
Here's what you need to know.
Deal details
Through May 31, Volvo is offering a national purchase bonus on performance-tuned Polestar versions of the 2016 S60 sedan and V60 wagon. The bonus is worth $3,000 on the V60 and a whopping $5,000 on the S60.
However, things really get interesting when you stack offers. Both also get a "Volvo Allowance" worth $3,000 on all versions of the V60 and $1,500 on the S60, bringing the tally to $6,000 on the wagon and $6,500 on the sedan.
But that's not all.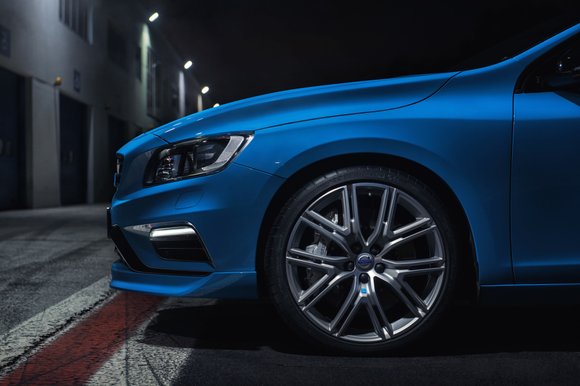 If you own or lease a competing vehicle, Volvo will also add a $1,000 "conquest bonus". All-in, that's $7,000 in available offers on the V60 and $7,500 on the S60.
To get the conquest offer, shoppers need to currently have any of the following makes: Acura, Audi, BMW, Cadillac, Infiniti, Lexus, Lincoln, Mercedes-Benz, Ford, Honda, Nissan, Subaru, Toyota or Volkswagen.
Note that these are regional deals assuming a Southern California location. Be sure to check with your local dealer to confirm eligibility.
Check local pricing and availability>>
Out with the old
You may be asking why Volvo is throwing so much cash behind the current Polestar lineup. That's a fair question considering inventory is tough to find since the cars are built in small numbers and are only sold at select dealers.
The reason has to do with what's coming down the line. For 2017, Polestar models will drop their 3.0-liter 6-cyl engines for a tuned version of the latest 2.0-liter 4-cylinder twin-charged mill. Despite smaller displacement, power will rise from 345 hp to 362.
The cars will also lose 53 lbs to support performance. Volvo says the updated cars will be the quickest they have ever made, with 0-60 mph times as fast as 4.4 seconds.
Availability is expected to improve, too— Volvo says global production is being doubled from 750 to 1,500 cars. Pricing currently starts at $60,240 with destination for the tuned S60 and ranges up to $61,840 for the V60 version.
A stellar lease
If you're not keen on plunking down over $50,000 on a purchase, there are alternatives that can get you into a well-equipped model with the latest features. For example, you can lease a 2016 V60 Premier T5 Drive-E from $289 for 36 months with $3,469 at signing (10k mi/yr).
With an effective lease cost of $385 per month, it's actually $11 cheaper than a 2016 Lexus IS 200t ($396) despite being $1,151 more expensive on paper. This isn't a base model, either— you'll get heated leather, nav, moonroof, roof rails plus collision detection with automatic braking. It ranks as one of the best deals this month in our monthly review of over 350 lease offers.