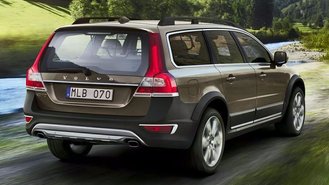 Introduced earlier this year, the Volvo V90 Cross Country strikes a balance between the sleek S90 and the popular XC90. However, deals have been close to non-existent on the all-new vehicle. That is, until now.
This month, the Swedish automaker is offering an unadvertised loyalty discount for owners coming from the brand's discontinued XC70 wagon. With all current offers, we've uncovered up to $5,750 in potential savings available in August.
So how does the discount work? What do you need to show in order to get the offer? And how does the V90 Cross Country stack up in terms of pricing?
Here's what you need to know.
Offer Details
Through August 31, current owners and lessees of any XC70 are eligible for a $5,000 loyalty bonus toward any V90 Cross Country. Even better, the deal can be stacked with this month's $750 Summer Sales Event Allowance.
That's $5,750 in potential savings, the most we've seen since the vehicle's introduction. However, it should be noted that these offers can only be applied to the V90 Cross Country. The regular V90 isn't eligible for either.
To get the loyalty discount, simply show proof that you own or lease an XC70. That can take the form of your registration or copy of a lease contract. A trade-in isn't necessary, and you can transfer the discount to members of the same household.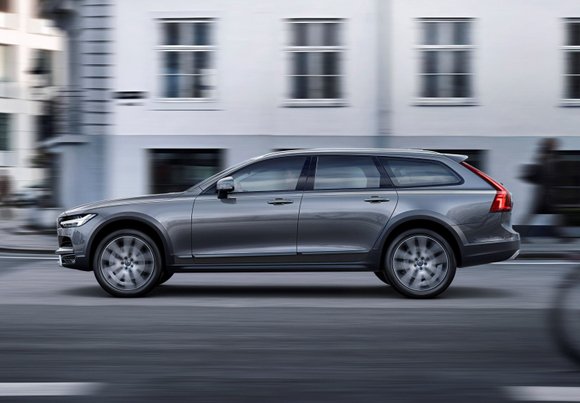 What To Expect With Pricing
With an MSRP of $56,295 including destination, the V90 Cross Country starts about $2,000 less than a comparably equipped XC90 T6 Inscription ($58,345). However, it's positioned quite a bit higher than the 2018 Audi allroad ($45,475).
That said, finding an allroad without a bunch of pricey extras may be difficult. For example, adding the Premium Plus Package and Navigation triggers $5,700 in costs, bringing prices to over $51,000. With all available discounts, XC70 owners can potentially pick up a V90 Cross Country for close to $50,000.
The vehicle is equipped with a 316 hp engine that incorporates both turbocharging and supercharging. All-wheel drive is standard, as well as 53.9 cu. ft. of cargo space and seating for up to 5. The EPA says the V90 Cross Country achieves up to 30 mpg in highway driving.
Other notable features include leather seating, a 10-speaker audio system controlled via a 9-inch touchscreen, navigation, moonroof, 19-inch wheels, power tailgate and safety features like collision avoidance with automatic emergency braking, blind spot warning, cross-traffic alert, adaptive cruise control and more.
This month's advertised lease starts at $599 for 36 months with $4,599 due at signing. With an effective cost of $727, it's $23/month more affordable than a 2017 XC90 T6 Momentum Plus ($750) despite having an MSRP that's $2,000 more expensive.
Full Overview: V90 Cross Country »