The Volvo XC60 has been a unique choice in the realm of luxury crossovers with a unique mix of comfort and advanced safety technology.
With a big redesign on the way later this year, the automaker has introduced exceptional discounts worth up to $4,550 to help clear out the outgoing version.
So what kinds of discounts should you expect to see? Can you stack additional offers to save even more? And how long will these offers last?
Here's what you need to know.
Offers assume a Southern California location unless noted otherwise.
Offer Details
Starting April 1, Volvo is offering a $3,550 Allowance on all versions of the 2017 XC60. That's a $1,300 increase over last month. Well-qualified shoppers can also get 0% APR for 60 months, or 0.9% for 72.
If you're a current Volvo owner or lessee, you can get an additional $1,000 loyalty bonus toward your purchase (or $500 toward a lease). Altogether, that's up to $4,550 off MSRP plus 0% financing.
And that's before dealer discounts.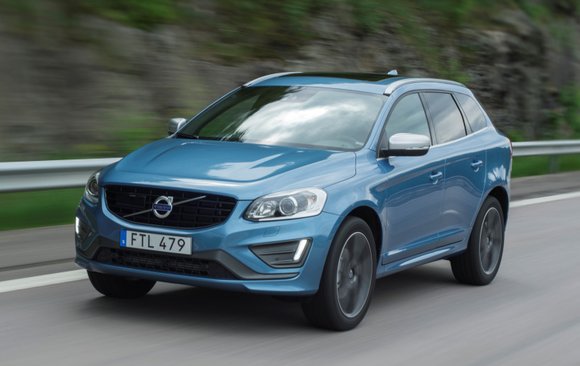 This is by far the best deal we've seen to date on the 2017 XC60. Together with dealer discounts, we're seeing potential for as much as $6,000 off MSRP in competitive regions when taking all available offers.
Current incentives are set to expire May 1, 2017.
Our Take
This month's deal on the XC60 is very attractive, especially if you're coming from another Volvo model. However, we think there's potential for even greater discounts down the road.
The 2018 XC60 promises to be a big step up from the current model, gaining some of the unique upscale flavor of the more expensive XC90.
With completely revamped styling and updated safety tech, it's a good bet that the outgoing version will come off as a tough sell without deep discounts.
If you'd prefer to lease, you may be disappointed. Offers have become a bit pricier compared to last month's King of Sweden Sales Event. The main highlight was a Sign & Drive deal on "60" series vehicles including the S60, XC60 and V60.
This month's lease on the 2017 XC60 T5 Inscription starts at $329 for 24 months but requires a hefty $4,009 at signing. Notable features include leather, 18" alloy wheels, City Safety with low-speed emergency braking, Blind Spot Monitor, rear camera and more.
However, with an effective cost of $496 per month, it's a lot pricier than last month's offer of $445 with $0 due at signing on the exact same vehicle. Will a better lease come along in the months ahead? We certainly hope so.