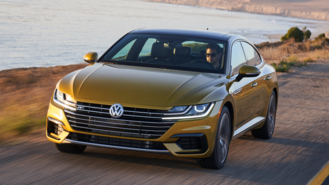 After suffering from major delays, the all-new Arteon is finally beginning to arrive at dealers. However, VW appears to have no illusions about the challenges the car faces in today's market. Dealer incentive bulletins reveal the brand is already offering up to $2,500 in unadvertised discounts to help lower prices.
To start, VW is offering a national dealer cash incentive worth $2,500. Like all offers of this type, dealers have full discretion on whether or not to pass it along through a lower selling price or to keep it as profit for themselves. Interestingly, shoppers may find financing to be a smarter option.
That's because VW Credit is offering a slightly smaller $2,000 dealer APR bonus that can be combined with 2.9% financing for 60 months. On a $38,000 car, taking the $2,500 incentive would cost $40,195 for a 5-year loan at 5%. The low rate offer would come out to $38,717.
That's a nearly $1,500 advantage in favor of financing.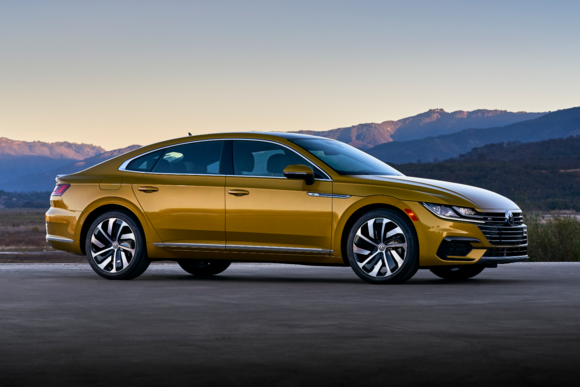 Those leasing the Arteon will enjoy an ultra-low money factor of 0.00005. That's equivalent to 0.1% APR, a hair above the 0% the brand is offering on the 2019 Passat. That said, factory discounts for leasing are limited to a mere $400, and only when choosing the SE R-Line trim.
VW's first lease on the Arteon starts at $429 for 39 months with $3,499 due at signing. The offer comes with an allowance of 10,000 miles per year and equates to an effective cost of $519/month. At that price, we're inclined to say the car is too expensive to recommend.
Based on our monthly lease analysis, that means the Arteon is $23/month pricier than the 2019 Honda Accord 2.0T Touring ($496) and a whopping $123/month more expensive than the 2019 Kia Stinger ($396, base 2.0T with automatic).
Despite having a near-luxury MSRP of almost $37,000, shoppers may find the Arteon to be a tough sell. After all, at $519/month, the car is $57/month pricier than the over-$40,000 Lexus ES 350 ($462).
Still, with styling evoking the nearly $70,000 Audi A7, VW devotees may find a lot to like. Fortunately, special rates and discounts mean shoppers won't necessarily have to pay a premium for being among the first to bring one home. Just be sure to shop around.