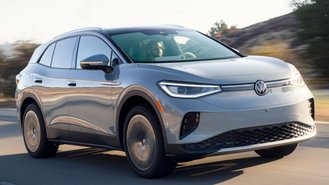 If you're looking to save on an electric or plug-in Audi or Volkswagen, you might be in luck. Both automakers have brought back their EV lease incentives following an absence of about five months. Here's what you need to know to get the best deal now that a slew of electric vehicles is eligible for an important tax credit.
Both Audi and Volkswagen passed the $7,500 federal EV tax credit on to consumers on eligible vehicles until August of 2022. The signing of the Inflation Reduction Act into law last year resulted in many electric and plug-in vehicles no longer being eligible for the credit, including the offerings from both brands.
Fortunately, evolving tax guidelines have made vehicles from both brands eligible again, with savings being passed on to consumers in the form of a $7,500 lease cash incentive. That's important because even when a car qualifies for the full tax credit, it's not a guarantee that a manufacturer will pass it along to lessees.
According to a letter sent to dealers, Audi is currently offering the $7,500 lease bonus on its entire electrified lineup: the Q5 plug-in hybrid, e-tron, e-tron S, Q4 e-tron, and e-tron GT. This is notable as it's common for automakers to only offer the credit on certain models, especially as the Q5 PHEV is the only model listed as eligible by the IRS. Certain e-tron and Q4 e-tron trims may be added to the list eventually, but higher-priced models like the $145,990 RS e-tron GT will far surpass whichever MSRP cap category it falls into.
It's possible that Audi is bypassing the MSRP cap on the e-tron GT by classifying its leases as commercial. Commercial EV leases do not apparently have a hard MSRP cap. Instead, they have a battery capacity requirement based on the vehicle's gross vehicle weight rating. The available credit is worth 30% of the vehicle's purchase price, although with a limit of $7,500.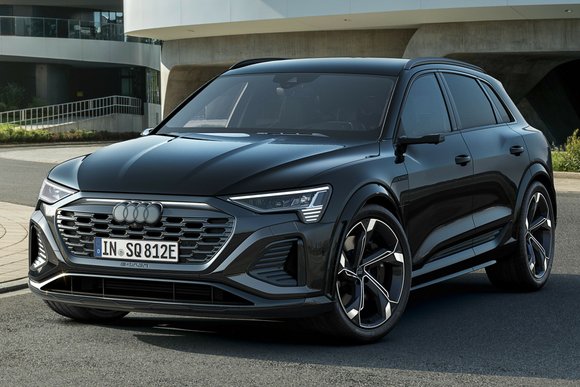 Audi is offering this program until the end of the month and it is unclear if it will continue further, so take advantage of this offer while it lasts. The Department of the Treasury will announce changes to the program guidelines in March, which may affect the eligibility of these models. The program is also compatible with special lease deals from Audi Financial Services, although none were posted in regional bulletins this month. It'd still be worth checking with your dealer, though.
Volkswagen is offering the same $7,500 lease bonus on its one electric offering, the ID.4. VW typically isn't the most generous automaker when it comes to promotions, so it's nice to be able to take advantage of the ID.4's tax credit eligibility. As was the case with the Audi deal, this promotion is being offered until January 31st, but we expect it to continue until the tax program guidelines change.
Separately, Volvo introduced $7,500 in lease cash on every EV and plug-in it makes. Earlier this week, Toyota and Lexus unveiled lower lease rates, though a key difference is that the companies are doing so without passing along the tax credit as lease cash. These changes could translate to big price cuts for consumers.