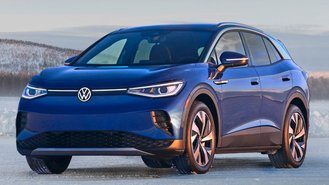 VW is compensating certain buyers of the ID.4 electric SUV with a special deal to offset a price increase for the 2022 model year. The incentive comes following a recent report that the German automaker began converting 2021 ID.4 reservations to the 2022 model year amid an industrywide chip shortage.
According to a bulletin sent to dealers yesterday, VW will send affected buyers a Customer Support Bonus Code worth $765 off the price of a 2022 ID.4. The amount represents the difference in MSRP for the coming year. The 2022 ID.4 is priced from $41,955 with destination, versus $41,190 of the 2021 ID.4.
The program will start on January 4th and last until January 3rd, 2023. To get the discount, buyers will need to show their Customer Bonus Code email or offer code at the time of sale. The offer can be combined with most other incentives except for a handful of deals like the company's College Graduate Discount.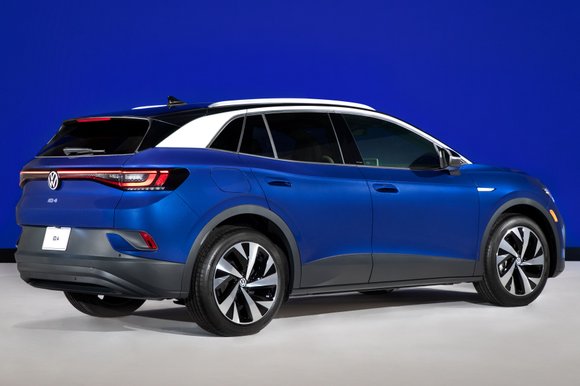 Earlier this month, VW reportedly acknowledged it would begin converting orders to the 2022 model year. Although a change in price was suggested at the time, the precise amount was not disclosed. Routine price increases aren't uncommon on cars, but the new incentive will offset the difference in MSRP for some buyers.
A $765 price hike is nowhere near as bad as what we've seen elsewhere. For example, Ford recently increased 2022 Mustang Mach-E prices by up to $3,000. Separately, electric automaker Tesla has increased MSRPs this year by as much as $10,000. The changes with the ID.4 may seem pretty mild by comparison.
At the moment, the ID.4 continues to offer lessees the full $7,500 federal EV tax credit. In contrast, Ford Credit still isn't passing along the incentive to 2022 Mach-E lessees. We also recently learned Hyundai is planning to do the same thing with its all-new Ioniq 5. As a result, the ID.4 may have a significant advantage.
2021 VW ID.4 pictured