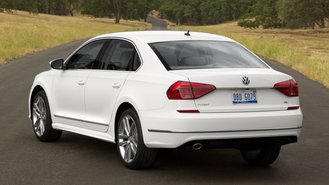 Volkswagen appears determined to make the 2017 Passat a better value in the midsize segment by adding features and cutting prices by up to $3,275. Whether you're in the market now or expect to be in the next several months, it makes sense to consider whether or not it may be worth waiting to buy.
Current TDI owners expecting to take advantage of a buyback this fall may be wondering the same thing. Here's a look at current deals and what you can expect to happen in the months ahead.
More tech, lower prices
Order guides show that the most significant thing apart from the price changes will be the addition of frontal collision warning with emergency braking on all Passat models. For 2017, even the base 1.8T S priced from $23,260 (with destination) will come with the feature. For comparison, a 2017 Honda Accord LX with Honda Sensing and CVT starts at $24,990.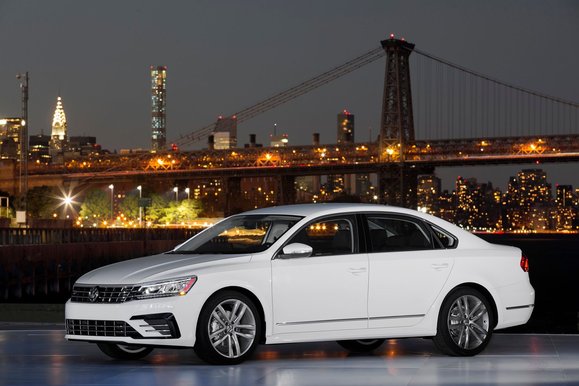 That being said, our analysis reveals that the upper-level trims will be considerably less expensive compared to before. The loaded 1.8T SEL Premium and V6 SEL Premium will be seeing the deepest price cuts worth $3,275 and $2,840, respectively. As a result, the cars will either undercut or sit extremely close to some of the segments biggest sellers.
Before considering whether or not it's worth waiting, let's take a look a current incentives on the 2016 Passat on sale now.
Current offers
Special offers on the Passat currently center on 0% financing for 60 months plus a $1,000 bonus on all trim levels. There's also extended financing at 0.9% APR for 72 months. If you prefer to lease, the 2016 Passat 1.8T S starts at $179 for 36 months with $1,999 due at signing. As far as leases go, this ranks as an outstanding value, $10 per month less than both the 2016 Honda Accord LX and 2016 Toyota Camry SE.
That's all nice, but most shoppers may find more value in opting to finance at non-promotional rates or through their dealer. The reason is that dealers are being given up to $1,500 in unadvertised incentives to help improve prices. Called dealer cash, the money can be used as dealers see fit. Although the savings isn't guaranteed like most factory offers, it's a good bet that prices will be attractive.
However, with current offers set to expire August 1, this begs the question— what will incentives look like next month? The simple answer is that we don't know... but we can make an educated guess.
Buying outlook
Even under normal circumstances, VW tends to heavily employ dealer cash in its sell-down offers. At its height, the outgoing 2015 Passat, now long gone, had up to $3,250 in unadvertised manufacturer-to-dealer incentives.
Knowing that prices will be considerably lower on the 2017 Passat once it goes on sale, VW will need to be able to make a strong case for shoppers to buy the outgoing version once they're sitting side-by-side on dealer lots.
It's a good bet that prices will improve either as the result of inflated dealer cash incentives or through some other type of price adjustment.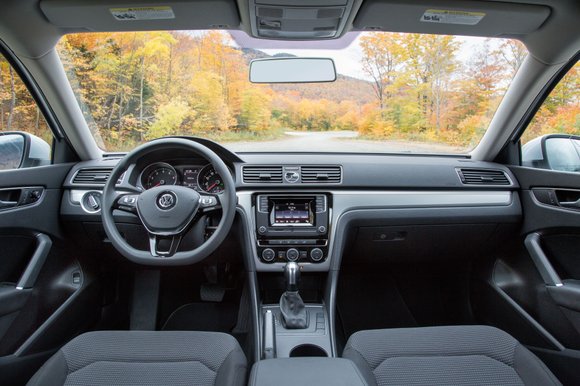 Our guess is that offers will really heat up on the 2016 Passat in the months ahead. However, shoppers should be aware that VW has been testing a number of unusual programs that may make the deals a little less straightforward.
In late 2016, the automaker offered a massive $2,000 loyalty bonus for current owners and then switched its focus to target owners of competing brands with a $1,500 "conquest bonus". Just earlier this month, a $500 trade-in bonus was added on all Jetta models.
So while the exact shape of offers is unclear, it's a good bet that the automaker will have to resort to very attractive deals when the time comes.
For the latest deal info, be sure to check out our monthly pricing insights on the Passat and nearly 300 cars and trucks.