VW's latest deals were announced on July 9 and are set to expire at the end of the month. Based on our analysis of the newest specials for buying & leasing, here are 3 things we think every VW shopper should know before heading to the dealer. While most of the examples listed here are available nationally, lease payments are based on advertised offers in California and may be more expensive elsewhere.
The best discounts aren't being advertised. Unlike its competitors, VW doesn't really advertise cash incentives. While you'll find a bonus worth between $1,000 and $1,250 this month on the Jetta, Tiguan, and Atlas, the truth is that the company is using up to $3,000 in dealer cash to lower prices.
Dealer cash can't be combined with promotional financing, which means you'll probably need to finance independently or through your local dealer. In the case of models like the Passat, you'll find up to $3,000 in potential savings. Other noteworthy offers include $2,500 off the Arteon, Golf SportWagen, and Golf Alltrack, up to $2,000 off the Atlas and GTI, and $1,000 off the Jetta and Beetle.
In the case of the Tiguan and Atlas, the best deals are on well-equipped trims above the S & SE. For example, the Atlas SEL is eligible for up to $3,250 in savings ($2,000 dealer cash + $1,250 bonus).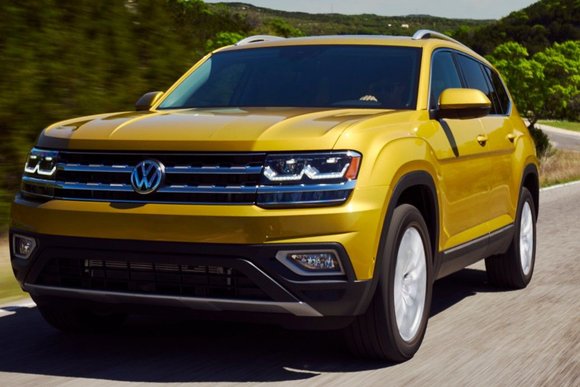 Nearly every lease is cheaper after July Fourth. Almost every VW is $10/month cheaper if you look at advertised lease deals. However, a closer look reveals VW has shortened lease terms from 39 months to just 36. If you compare effective lease costs, the advantage in price may be less than you think.
For example, the 2019 Tiguan S was listed in June at $199 for 39 months with $2,999 at signing, an effective cost of $276/month. Now, the same vehicle is listed at $189/month for 36 months, which translates to $272/month. We consider the Tiguan one the best SUVs to lease in July.
There are hidden discounts for financing. While dealer cash can't be combined with rates as low as 1.9% APR for 60 months, VW is giving dealers a separate incentive called a Dealer APR Bonus that can save you money.
Models like the Passat, Arteon, Golf SportWagen, and Golf Alltrack are each eligible for a $2,000 APR Bonus that you won't see advertised. Higher-spec Tiguan and Atlas models are eligible for up to $1,250.
Coupled with this month's $1,000 incentive, the Tiguan SEL is now eligible for up to $2,250 in combined savings plus 1.9% APR for 60 months.