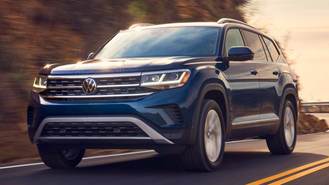 Shoppers in the market to buy a Volkswagen Atlas may be in for some confusion this spring. Based on our analysis, an unusual production schedule is setting the stage for the possibility that SUV shoppers may find up to 4 different Atlas models on sale at the same time with different prices. Here's why.
First, there's the fact that VW recently introduced the 2020 Atlas Cross Sport, a two-row variant with major interior updates, a revised grille, and a coupe-inspired roofline. The Cross Sport is already being sold alongside the 2020 Atlas, which only began arriving in January and is virtually identical to the previous year.
While that may all sound pretty straightforward, it really isn't.
That's because the 2020 Atlas has an unusual production run and the popular V6 variant arrived later than the entry-level turbo. As of this writing, VW's website doesn't even list the V6. There's also the fact that dealers still have thousands of 2019 Atlas models sitting around waiting to be sold.
To add to the potential confusion for consumers, VW recently announced pricing for the revamped 2021 Atlas. The automaker says it will go on sale in the second quarter, boasting an updated grille akin to the new Cross Sport, a substantially updated interior, and expanded all-wheel-drive availability.
While we can't predict how quickly dealers will sell each version, the resulting situation could be enormously confusing for those looking for the best price because of differences in incentives for buying & leasing. For example, the Cross Sport is cheaper than the Atlas on paper but can be more expensive to lease.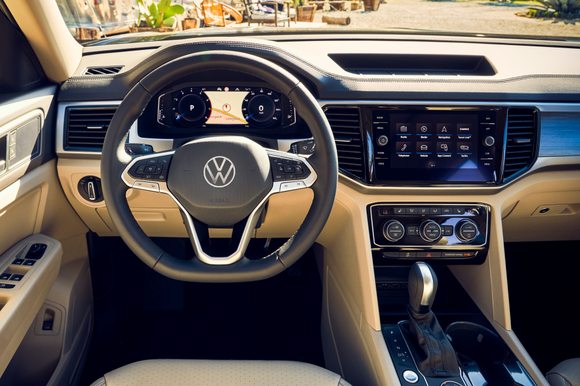 Meanwhile, much has been said about how the 2021 Atlas has the same price as the 2020 model. However, VW isn't advertising the fact that the 2020 model has a $2,250 dealer cash incentive. There's also the fact that manufacturer incentive bulletins show 2019 Atlases offer up to $4,250 off when buying instead of leasing.
So what does this all mean for shoppers?
Clearly, choosing the right Atlas has turned into a multiple-choice question with significant ramifications in terms of price. In some cases, consumers may find themselves with a unique opportunity to negotiate a great price. At present, the deepest discounts are on V6 versions of the 2019 Atlas.
Having said all that, there are some outstanding deals at the moment on both 2 and 3-row SUVs.
For example, Subaru is offering 0% financing for the first time on the 2020 Ascent. Meanwhile, 2019 Honda Passports are on deep discount with $3,000 in potential savings and the 2020 Chevy Blazer is among the best lease deals with incentives that can make it cheaper to lease than a Sonic.
See This Month's Top VW Deals »
2021 Atlas pictured