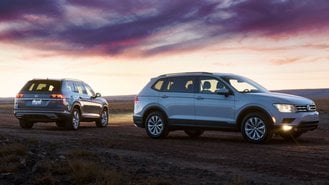 Attractive purchase offers continue to roll in as demand for cars remains low amid the coronavirus outbreak. For Volkswagen, dealer incentive bulletins indicate that its latest attempt to stimulate buyers is 0% APR financing for 60 months on factory-certified pre-owned (CPO) vehicles. Not only is this the lowest used car rate from any automaker, but it's also better than new car deals from some of the German automaker's competitors.
To put this in perspective, the lowest rate from a mainstream competitor is currently 0.99% APR from Subaru. Even then, the offer is limited to a term of up to 36 months. Compared to last month's deal of 1.49% APR for 60 months, VW's latest offer can save consumers a nice chunk of money.
Let's take a look at a vehicle that costs $30,000 with $0 down. Under last month's offer, 1.49% APR would equate to a monthly payment of $519/month. Now with 0% for the same term, the payment becomes $500/month. Over the life of the loan, this would equate to a savings of $1,149 in interest costs.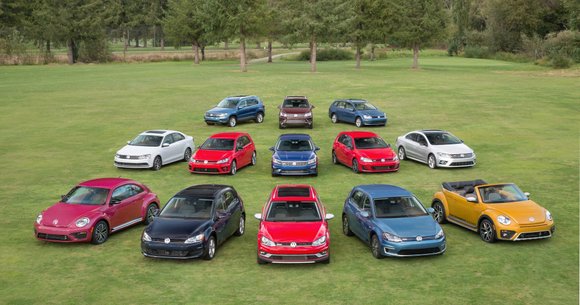 Not only does the offer present a better interest rate and savings, but it's also less restrictive. Last month, the CPO offer was only available on 2014 to 2017 Tiguan models. Now, it's been extended to include all certified pre-owned Volkswagen models between 2014 and 2020.
Furthermore, it's rare to see financing rates for used cars that are better than those for new vehicles but VW's offer this month does just that.
Competitors like Honda and Toyota are only offering new car rates as low as 0.9% for 60 months on an extremely limited number of 2020 models. In addition, many 2020 Chevy models do not have any promotional financing offers this month. Given that vehicles are typically cheaper to buy used rather than new, some buyers might find it a no brainer to choose a used vehicle with interest-free financing.
For those who prefer to buy new, Volkswagen is offering 0% for 72 months plus the option to defer your first month's payment up to 6 months. Leases on most vehicles are eligible for Sign then Drive which features $0 due at signing.
Due to the uncertainty caused by COVID-19, it's quite possible that other manufacturers could follow suit and extend attractive incentives to used vehicles. Either way, if you're in the market, now could be a great time to get into a new (or new-to-you) vehicle.
Offers end April 30.