Halloween is nearly upon us, and German automaker VW has a special treat in store for shoppers. Starting yesterday, there's an additional $1,000 cashback available on nearly every 2017 model— from the versatile Golf, the sleek CC to the roomy Passat.
The offer comes a day after court approval of its record $14.7 billion diesel emissions settlement, and on the same day as competitor Hyundai launched Friends & Family pricing targeting affected owners. Interestingly, this is the only Halloween car discount we've come across so far.
So what does the offer entail? Who's eligible? And is this deal any good?
Here's what you need to know.
Deal Details
Between October 26 and 31, VW is offering a $1,000 Halloween Bonus on nearly all 2017 models. The only exclusions include the sporty Golf R, the new Alltrack wagon and the limited edition #Pink Beetle.
There are no major restrictions to this offer. Shoppers can combine the deal with all current national and regional incentives. These include offers for purchasing, financing as well as leasing.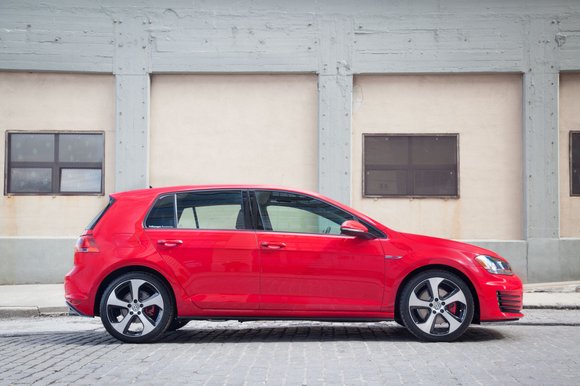 Is The Deal Any Good?
Offers this month on 2017 VW models aren't particularly great. The best deals are still on remaining 2016 models like the Passat and Jetta. However, our analysis shows those are on the verge of selling out.
We're currently at the stage right before 2017 incentives start to improve. For example, key models like the 2017 Golf and Passat are still stuck at 1.9% APR for 60 months with no cash bonuses.
On the other hand, the 2016 Golf is a great deal right now at 0% APR for 60 months plus a $1,500 bonus. The Halloween Bonus will probably be appealing to those who are looking to buy right away and prefer a 2017 model.
One of the advantages of choosing a 2017 is improved technology. For example, the 2017 Passat now comes standard with autonomous emergency braking for no additional charge.
However you slice it, this is a limited-time deal worth taking note of.