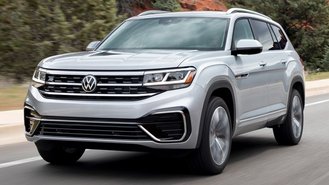 Volkswagen is joining Mazda and General Motors to be one of the few automakers to offer consumers that have been affected by Hurricane Ian a disaster relief discount on a new car. According to a dealer incentive bulletin, the German automaker will be giving consumers that have been affected by Hurricane Ian a $750 rebate off the price of a new vehicle. The new Disaster Relief Discount can be combined with most of VW's other incentives. The vehicles that aren't eligible for the discount include the Volkswagen Golf R and ID.4.
The program will be available at dealerships in Florida, Georgia, South Carolina, North Carolina, and Puerto Rico. The only requirement for consumers to be eligible for the program includes showing the dealership a valid insurance claim that's dated on or after September 20, 2022.
"A customer with a vehicle damaged by the Hurricane Ian or Maria and with a valid insurance claim dated on or after September 20, 2022 must provide their insurance claim in order to be eligible for the incentive and be purchased or leased a vehicle within the program period to receive the customer incentive," claims the dealer incentive bulletin.
The latest information from the National Weather Service claims that Volusia County in Florida got as much as 21 inches of rainfall because of the storm. And quite a few videos on the Internet have shown some cars completely submerged, floating down the road.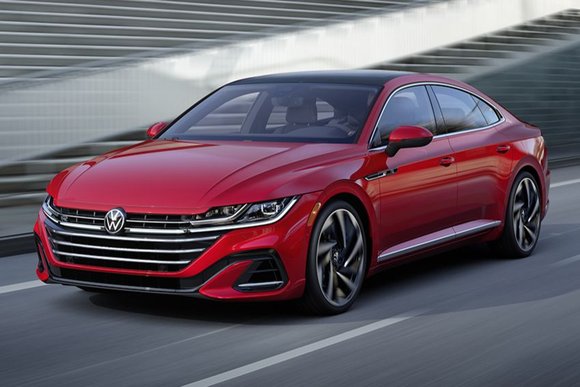 With the hurricane flooding large portions of southern states, thousands of vehicles will be written off because of flood damage. Affected owners will have no choice but to look for a new vehicle to purchase. Volkswagen's Hurricane Relief Program may not sound like a lot, but it's a nice gesture for people that lost a vehicle because of Hurricane Ian.
Volkswagen isn't the only automaker that is offering a hurricane relief program. Mazda recently introduced a discount for those that were affected by Hurricane Ian. It includes a $500 savings and is available for Mazda's entire lineup. General Motors also introduced an incentive for those affected by Hurricane Ian. The discount is for up to $1,000 off the price of a new Buick, Cadillac, Chevrolet, or GMC. GM's discount is only for Florida residents.
Consumers forced to look for a new vehicle to buy because of Hurricane Ian are in for a rough time. The ongoing chip shortage continues to drive demand and prices for both new and used vehicles. With a large number of consumers paying over MSRP as incentives have dried up, these disaster relief discounts are the best way for affected shoppers to save some money on a new car purchase.