Back in January, VW received approval to begin fixing select 2.0-liter TDI vehicles affected by its emissions cheat software. The fix consists of a flash of the Engine Control Module (ECM) for 2015 model year VW and Audi diesels.
To get the ball rolling, VW has rolled out incentives to help dealers begin selling brand-new cars that have gotten the fix. However, you won't see these offers advertised on the manufacturer's website.
VW is choosing to let dealers choose whether or not to show the offers based on availability. Program bulletins show discounts worth up to $8,500 as well as 0% financing.
So which models are eligible for the offers? What are the offer details for VW and Audi? What can you expect to see as far as prices? And why isn't VW advertising these incentives in the first place?
Here's what you need to know.
Updated 1:41pm Tuesday, April 18. Added clarification about cash incentives.
VW Offer Details
Beginning April 14, VW began offering discounts for financing or leasing repaired 2015 2.0-liter diesel models. Eligible vehicles include the Beetle Coupe/Convertible, Golf, Golf SportWagen, Jetta and Passat.
Shoppers with excellent credit will be eligible for 0% APR for up to 72 months plus a $5,000 finance bonus. Unfortunately, there are no standard cash incentives at the moment that don't also require financing.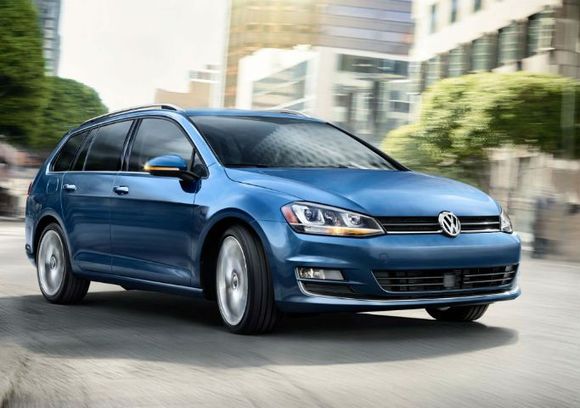 Those looking to lease will be eligible for a $8,500 discount in addition to promotional 24-month money factors equivalent to 0% financing on models like the Passat.
The offer is set to expire May 31, 2017.
At the moment, there's no indication that current VW owners will be able to take advantage of this month's $1,000 loyalty bonus. The loyalty program is currently geared toward most 2017 models excluding specialty cars like the Golf R and #PinkBeetle.
Audi Offer Details
The Audi brand is offering promotional financing for well-qualified buyers toward the purchase of new repaired 2015 A3 TDI models. Through May 31, the automaker is offering 1.9% APR for up to 66 months.
At this time, there's no evidence that Audi will be rolling out a cash bonus like the mainline VW brand.
There's also no sign that buyers will be eligible for special incentives like the automaker's loyalty program or offers targeting customers coming from a competing brand.
Our Take
For those who've been waiting to get behind the wheel of a compliant TDI, these new incentives should be welcome news. However, based on our analysis, shoppers may be in for a shock when they get to the dealer.
In a number of cases, we're seeing prices at or near MSRP listed online for TDI inventory. This is likely due to the fact that the supply of repaired diesels is still extremely small.
That said, some VW dealers already appear to be taking advantage of the new rebate to lower prices. We're seeing a handful of dealers listing cars exactly $5,000 below MSRP, suggesting that they're now factoring in the discount.
However, even if that's the case, shoppers may end up paying a hefty premium. If a vehicle is listed at $5,000 under MSRP, that essentially equates to no effective dealer discount in the advertised price.
VW is also choosing not to advertise these incentives. The automaker has removed any reference to diesels from its consumer website and is leaving it up to dealers to choose how to market the new incentives.
The strategy was confirmed today by VW spokesperson Jeannine Ginivan, who stated "We will not be advertising the available incentives from our financing arm as they [sic] vehicle availability will vary per dealership."
So if you're looking for a deal on a newly repaired TDI and aren't keen on paying MSRP for a car that's been sitting since 2015, be sure to ask your dealer about inventory in your region and whether or not the new discounts are being factored-in with your price.