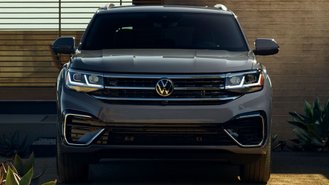 VW has responded to the COVID-19 crisis with an unprecedented incentive for new car buyers. According to a bulletin sent to dealers last Thursday, the German automaker is now offering a deal involving 0% financing for up to 6 years plus no payments for a whopping 180 days.
Here's why we think that's a big deal.
First, every single 2019 and 2020 VW is eligible, even the all-new Atlas Cross Sport and vehicles typically excluded from offers like the Golf R. Earlier this month, the best 72-month rates on the brand's 2020 lineup ranged between 2.9 and 3.9% APR.
This can result in substantial savings both in terms of payment and total cost.
For example, the 2020 Atlas Cross Sport used to feature a 6-year rate of 3.9% APR, which translates to $4,065 in interest in the case of a $33,000 vehicle before taxes & fees. Now, 0% financing has reduced the interest cost to $0 and reduced the monthly payment by $57 from $515 to just $458/month.
For more flexibility, VW Credit is also waiving the first month's payment for 180 days. Those looking to take advantage of the offer but are wary of taking out a 6-year loan should be aware that the deferral is available with terms ranging from 12 to 72 months in length.
So is now the time to buy a VW?
Those able to take advantage of the offer will find this a rare incentive worth considering. We've never seen VW offer this combination of offers without exclusions on its entire lineup. However, it's important to know that lease rates remain completely unchanged. VW is continuing to offer $0 down Sign & Drive leases on most models, but they aren't among the best deals out there or the cheapest leases.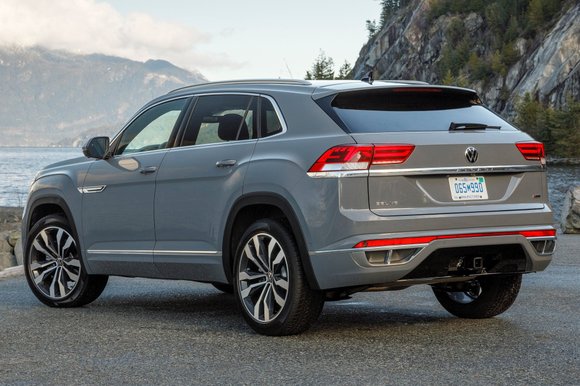 That said, VW's offer has some key advantages compared to similar-sounding offers elsewhere.
Early last week, GM announced 0% financing for 84 months but excludes most of its 2020 lineup. Ford is offering the same rate but only on 2019s that have almost completely sold out. Meanwhile, FCA is offering Employee Pricing and 0% APR but with a number of important exclusions.
Sadly, VW's offer leaves behind buyers with bad credit. That's because VW Credit requires Tier 1 or Tier 2 credit to access its lowest rates. While there are still options for those with a low FICO score, shoppers will likely have to find a dealer that caters to buyers with bad credit.
Current offers end April 30. Be sure to also read our complete analysis of what coronavirus means for car buyers.