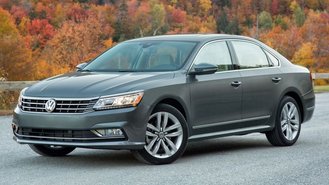 Think smaller cars are cheaper to lease than bigger ones? It may be counter-intuitive, but that's not always the case, especially if you're considering a new Volkswagen right now.
In fact, our analysis of current offers shows the Passat is actually cheaper to lease than the Jetta. As a result, you could be getting a lot more car for your money by upgrading.
Here's a look at why that's the case.
Examples here are based on offers in California.
More For Less
This month, the 2018 Jetta 1.4T S is listed at $179 for 36 months with $2,349 due at signing. That's based on an MSRP of $20,540 and includes the cost of an automatic transmission. That equates to an effective cost of $258/month.
At the same time, the 2018 Passat 2.0T S is advertised at $169 for 36 months with $2,349 at signing. The car has an MSRP of $23,890 and comes out to an effective cost of $234/month.
That means the Passat is $3,350 more expensive but $10 cheaper to lease.
So what's the catch?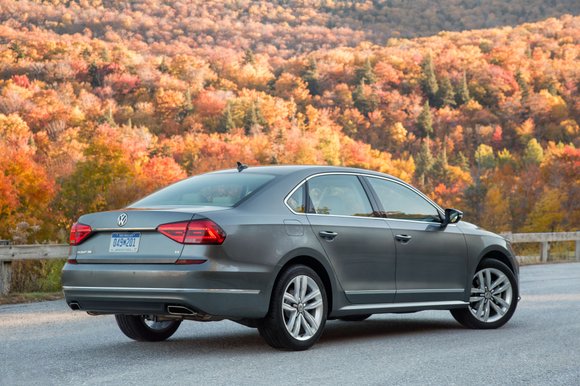 For the most part, this is an apples-to-apples comparison. There is, however, something worth knowing about mileage allowances. The Jetta includes 12,000 miles per year of driving. The Passat comes with 10,000.
You can choose to purchase more miles, but your price will be higher as a result. It's likely that VW has done this to take advantage of the Passat's higher residual value using the shorter allowance.
Both cars feature an interest rate equivalent to 0% APR. Although the Jetta is eligible for a deeper lease discount pf $3,000 (vs. $1,300 in the Passat), its residual value is around 5% lower.
VW is focusing most of its advertising on the redesigned 2019 Jetta. Here, the Passat's advantage is a bit more pronounced. The Jetta S is listed $20 higher, with an allowance of 10,000 miles per year.
However, not every Passat is going to be a great deal.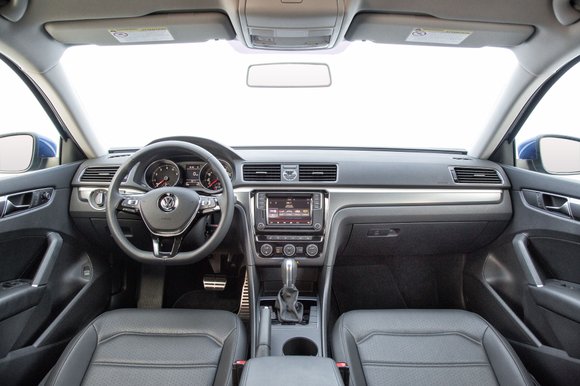 The new Passat GT isn't eligible for the same incentives. Even though versions like the SE and SEL get up to $1,600 in factory lease discounts, the GT is only eligible for $250.
With an effective cost of $234/month, the Passat S is the cheapest lease on a midsize car. To put that in perspective, that's $11 less than a Toyota Corolla LE ($245) and $19 less than a Nissan Sentra SV ($253).
Next to a direct competitor like the Toyota Camry LE ($295), the Passat's advantage is worth $61/month. Next to a Honda Accord LX ($316), the VW is a whopping $82/month more affordable.