With the holidays around the corner, it's not hard to find tremendous deals for Black Friday. However, a number of seemingly bizarre discounts are available to help provide even more ways to get behind the wheel of your next car.
How about a $4,385 discount for working at Taco Bell? Or a $1,000 discount for an auto show you didn't even attend? Or paying less cash to lease a more expensive Wrangler? And a $30k discount on a limited-production supercar?
Here are the weirdest discounts we could find right now.
Offers current as of this writing.
Taco Bell Discount
Sure, it may not be so difficult to get GM Supplier Pricing these days, but Taco Bell employees may be surprised to know they possess the illustrious status of "supplier". To be fair, the automaker has been known to extend this honor to companies affiliated in some other way other than auto parts.
On a 2018 Corvette Grand Sport, that can equate to $4,385 in savings. Since there are no rebates on this model, that's a pretty good deal. That said, GM is offering even more attractive Employee Pricing on select 2017 models as part of a Black Friday promotion that includes the sporty Corvette.
Learn more about GM Supplier Pricing »
Discounts For Having Bad Credit
You probably already know that earning (and maintaining) a good credit score can get you access to outstanding 0% financing deals on your next car. But did you know one automaker offers a discount for having bad credit?
Fiat Chrysler will offer those with a FICO score under 620 as much as $1,500 in extra discounts, although there are some restrictions worth knowing about. First, it's only available when purchasing (sorry, lessees). Second, not every car is eligible.
For example, the Chrysler Pacifica is, but the 300 is not. Other vehicles eligible for the discount worth knowing about include the Dodge Charger and Challenger (non-SRT), Journey, RAM 1500 and Jeep Cherokee (non-Sport).
See this month's top 0% financing deals »
Discounts For Auto Shows You Didn't Attend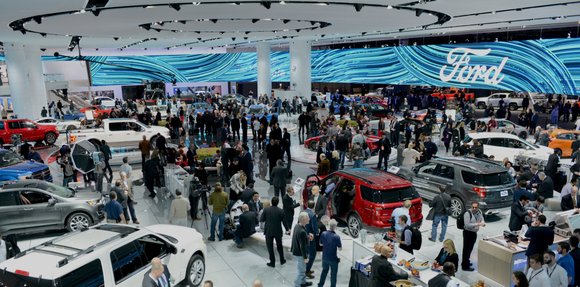 Most shoppers may not know that some automakers offer up to $1,000 in discounts simply for buying a car when the local auto show is in town. However, one of the odd quirks of this is that there actually isn't a requirement for actually attending.
Tomorrow, GM will begin offering up to an extra $1,000 off Sierra 1500 trucks for the San Francisco Auto Show. You'll also be able to get an extra $500 off the Buick Encore and GMC Acadia. The same deal will be available for shows in Las Vegas, Phoenix and Fresno later this month.
Learn more about auto show discounts »
Wrangler 4-Door Lease Advantage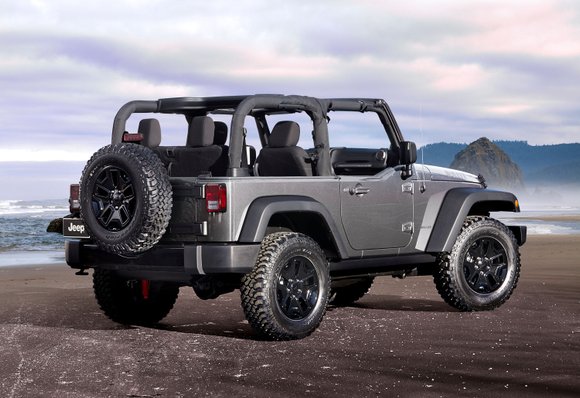 Wranglers come in many flavors, but first you'll have to decide if you want the classic 2-door or the (arguably) more versatile 4-door. In the entry-level Wrangler Sport, the extra doors add $2,500 to the price tag. So should you choose it because it's less expensive? Not if you're leasing.
This month, the 4-door is listed at $310 for 36 months with $2,499 due at signing, with an effective cost of $379/month. However, the 2-door is listed at $361 for 36 months with everything else the same, and an effective cost of $430. That's $51/month more. So what's the reason?
Based on our analysis, the reason likely has nothing to do with discounts but rather a huge difference in residual values. Back in October, the 4-door had an impressive 67% residual value, a 13% advantage over the 54% residual of the 2-door. For some, that may seem like an odd penalty to lease a vehicle with a lower price.
See all Wrangler Unlimited deals »
$30k NSX Supercar Discount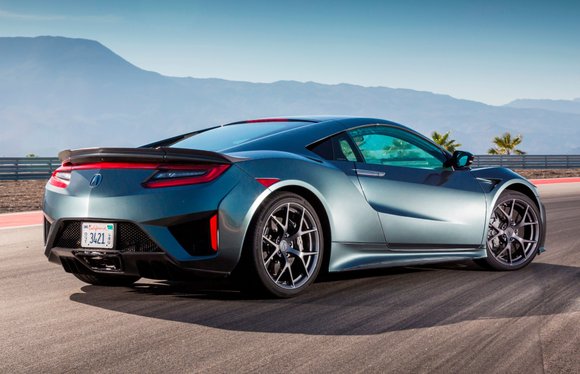 Acura doesn't advertise rebates, but it does offer some of the best leases among premium brands. However, when it comes to the futuristic NSX, there's a pretty bizarre discount that isn't being advertised.
When you finance or lease through Acura Financial Services, dealers have the option of passing along as much as $30,000 in unadvertised dealer cash to help lower the price of the nearly $160,000 car.
Since dealers aren't obliged to pass along any of that money, be sure to shop multiple dealers.