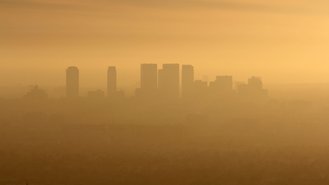 CARB stands for California Air Resources Board. It's a clean air agency created in 1967 by then-governor Ronald Reagan, and it enforces stricter emission standards than the Environmental Protection Agency (EPA) for vehicles in the U.S.
It operates as a division of the California Environmental Protection Agency. California is the only state that's able to issue a different set of standards than the EPA. Cali may have kicked off this kind of clean air policy, but other states have joined the cause over the years.
CARB is significant and its enforcement is helping to combat air pollution by regulating the vehicles on the road that produce emissions and making sure they're compliant with current standards.
There are a growing number of CARB states including California, Connecticut, Colorado, Delaware, Maine, Maryland, Massachusetts, New Jersey, New Mexico, New York, Oregon, Pennsylvania, Rhode Island, Vermont, Washington, and Washington D.C. Most of these states have strict emission standards and require vehicles to be tested annually or biennially (every other year).
ZEV, or zero-emission vehicle, states are different from CARB states, in that they not only require strict emission standards but also require automakers to sell a certain number of electric vehicles each year. These states are required to have 2.5% of their vehicle sales come from zero-emission electric vehicles. This bumps up to 8% of sales in 2025.
Knowing this is a big advantage if you're shopping for an electric car, truck, or EUV because these states tend to carry better incentives on plug-ins. There are currently nine ZEV states: Connecticut, Maine, Maryland, Massachusetts, New Jersey, New York, Oregon, Rhode Island, and Vermont.
It's a win-win when they offer you manufacturer incentives to drive clean cars. With more and more states joining the CARB standards, you should continue to watch for deals that may not be offered in other regions.