With a rapidly-developing situation surrounding the novel coronavirus impacting nearly every aspect of daily life, we've put together a rundown of what new car buyers need to know during this challenging period that affects us all.
Apart from flexible payment options, some manufacturers are offering never-before-seen financing incentives. But is it really a good time to buy a car? Or even safe to do so because of COVID-19? Read on for CarsDirect's full analysis.
Originally published March 18. Last updated March 31.
Are Car Dealers Open or Closed?
Our analysis finds that many dealers across the country are still open for business. Most are evaluating the situation as it develops and working within local government guidelines. That said, some areas are taking extraordinary steps in the interest of public safety.
For example, San Francisco issued a Public Health Order on March 16 requiring residents to "shelter in place" outside of "essential activities" (getting groceries or gas, going to the bank, etc.). A few days later, the state's governor issued an order affecting all Californians.
Many states have declared a state of emergency at this point resulting in the closure of businesses deemed "non-essential." However, the definition of what is non-essential is still in question. After all, not every consumer may have the luxury to wait to replace a car that has been totaled or needs immediate replacement.
In many cases, consumers may find dealer service departments open to perform critical maintenance and repair. In contrast, a number of showrooms remain closed and may only offer the ability to buy a car online or when picking up a vehicle that has been ordered or when a customer needs to turn-in a lease.
Not sure what's open in your area? We recommend contacting your local dealers directly to understand which departments are open and which are not.
Is It Safe To Buy A Car?
According to the CDC, "the best way to prevent illness is to avoid being exposed to the virus." The agency adds that the virus "is thought to spread mainly from person-to-person" between individuals in close contact and via respiratory droplets passed through the air.
The agency strongly emphasizes that older adults and those with chronic medical conditions may be at a higher risk of complications. To prevent the rate of infection from soaring beyond our healthcare system's capacity, many cities are encouraging social distancing.
Many dealers are already taking steps to assure customers that it's still safe to buy with claims that every vehicle is being sanitized, facilities are being thoroughly cleaned, and that even hand sanitizer is available. Employees are also being told not to come in if they feel sick.
Odds are your local dealer is taking similar steps, too. If you have any doubts about the measures they're taking, be sure to ask. In some cases, they may be able to accommodate requests such as the ability to get pre-approved for financing or even have your car delivered to your home.
For example, online car dealer Carvana is now offering "contactless delivery" whereby you can complete a transaction online and have personnel wait from a distance while you inspect your car. Keep in mind that these types of options can vary from dealer to dealer.
Fortunately, there are things shoppers can do to avoid spending unnecessary time at the dealer. For example, CarsDirect offers Target Pricing and insights on the latest incentives for buying & leasing. You can compare specs, view photos, watch video reviews and more all in advance.
Just remember to give your salesperson an elbow bump or a thankful wave rather than an old-fashioned handshake.
Is It A Bad Time To Buy?
A lot has changed in the second half of March with regards to deals for buying & leasing. We're now seeing a flurry of assistance programs related to the coronavirus involving deals we've never seen before. That's in contrast to earlier this month when we maintained that virtually nothing had changed.
For example, Subaru cut rates across is entire lineup and VW is offering no payments for up to 6 months. We're even seeing brands offer bigger loyalty discounts to keep consumers from switching to a competitor. You can learn more about some of these discounts and offers in the section below.
As before, there are still cars on deep discount, vehicles with cheap leases, and 0% financing. For example, Fiat Chrysler is offering up to $15,000 off MSRP on the 2019 RAM 1500 Classic and Jeep Gladiator dealers are offering discounts up to nearly $13,000.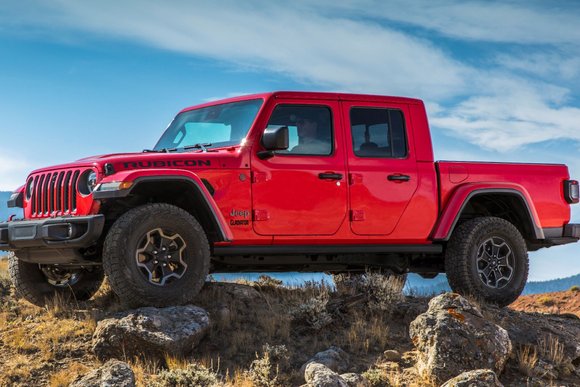 That said, shoppers should be aware that some brands have paused car production to protect workers and respond to an anticipated drop in demand. Even the all-new Tesla Model Y is on hiatus now that production has been shut down in the Bay Area. Overall, dealers expect a big drop in sales due to COVID-19.
While no one can predict what will happen next month (or even next week given how fast conditions have changed), the prospect of a vehicle shortage is something worth considering if in-demand vehicles become harder to find or result in higher prices.
Analysts say existing inventory isn't exactly piling up on dealer lots just yet. According to Cox Automotive, the average "days supply" for new cars at the end of February was just 68 days after a strong month of sales (9 fewer than the year before).
This is an evolving situation that we are monitoring closely.
Explore Current New Car Deals »
Are There Coronavirus Discounts?
Over a dozen brands are now offering better deals amid the coronavirus. For example, GM is offering 0% financing for 84 months on select models. In the case of the 2019 Chevy Blazer, that's considerably better than a previous offer involving 0% APR for 60 months in early March.
With a $35,000 SUV, our analysis finds that a 7-year loan at 0% APR would cost $35,000 at $417/month before taxes & fees. With the previous offer, the same vehicle would have the same overall cost but come out to $583/month. That's a difference of $166 (per month!), although we found some important catches.
On March 18, Ford began offering a similar deal with pros & cons of its own. FCA then joined the fray, adding Employee Pricing on the 2020 Pacifica to boot. More recently, VW introduced 0% financing for 72 months plus 6 months of no payments on every single vehicle — including the new 2020 Atlas Cross Sport.
If you're planning to buy and keep your vehicle, these offers can be appealing from the standpoint of lowering your monthly payment. However, consumers should consider the risk of purchasing a depreciating asset and ending up with a troublesome situation involving negative equity.
But what about leasing? While there are great deals to be had, analysts at ALG predict a drop in residual values. While it's too soon to say how this will impact shoppers, it's important to remember that lower residuals typically translate to higher lease prices. Some may find now a great time to lock-in current prices.
In other news, Ford is offering flexible payment options for current customers financing or leasing through Ford Credit. Even Hyundai Motor Finance is offering the option to defer your payment for 90 days. Other lenders may offer deferrals too, although there are advantages & disadvantages in doing so.
See All Coronavirus Assistance Programs »
Will Future Models Be Delayed?
With Hollywood pushing back some of this year's blockbuster movies, we think it's a fair question to ask whether or not some of this year's new car debuts will be delayed as well. At the moment, there haven't been any broad delays related to the coronavirus. However, the situation has already had significant effects.
For example, the Geneva Auto show was canceled earlier this month due to concerns about COVID-19. Some automakers decided to hold online events instead. MOre recently, Ford delayed an early reveal of the redesigned Bronco. As of this writing, the event has not yet been officially rescheduled.
Other spring vehicle launches have also been impacted. For example, GM has pushed back early promotion of the new TrailBlazer SUV while Cadillac has reportedly delayed a reveal for the first vehicle in its upcoming EV lineup called the Lyriq. The famed New York Auto Show may also be delayed.
Meanwhile, the highly-anticipated 2020 Chevy Corvette was reportedly affected by the recent production shutdown and Chevy is said to no longer be taking orders. Given that production was already cut by 20% and base Corvettes have been practically non-existent, this could spell trouble for sports car enthusiasts.
One of the more anticipated vehicles due to arrive this summer is the 2021 Chevy Suburban, which our analysis recently found has the same price as the outgoing generation. Similarly, a new version of the Toyota Supra due in June promises a turbocharged variant with a potentially lower price point.
More recently, the 2020 Volkswagen Atlas Cross Sport began arriving with a 2-row layout compared to the 3-row Atlas. However, an unusual production schedule presented the possibility that VW could end up selling 4 Atlases at the same time. We believe much remains to be seen at this point in time.