We've put together a rundown of what new & used car shoppers should expect when buying or leasing a car amidst the coronavirus pandemic. As many states continue to reopen, consumers may find new buying options at their local dealer as well as precautions to meet social distancing requirements.
Apart from flexible payment options, some manufacturers are also offering never-before-seen incentives. But is it really a good time to buy a car? Or even safe to do so because of COVID-19? Read on for CarsDirect's full analysis of what this unprecedented situation means for new & used car buyers.
Originally published March 18.
Are Car Dealers Open or Closed?
Most dealers are now open for business, although state & local guidelines may vary after federal guidelines for essential services were expanded to include car sales back in April. In many cases, in-person showroom visits are possible, but you may need to book an appointment in advance.
Expect dealers to implement special measures for social distancing, enhanced sanitization, electronic documents to help save time and limit unnecessary contact. You may also be expected to wear a mask or face covering, so be sure to prepare yourself in advance for what might be required.
Many dealers are going nearly 100% digital. Whether it's virtual consultations over chat or FaceTime, online auto loan approvals, or even free home delivery, an increasing number of dealers are making it easier to buy or lease a car in most parts of the country.
Not sure what's open in your area? We recommend contacting your local dealers to learn how each one is responding to the situation.
Is It Safe To Buy A Car?
According to the CDC, "the best way to prevent illness is to avoid being exposed to the virus." The agency adds that the virus "is thought to spread mainly from person-to-person" between individuals in close contact and via respiratory droplets passed through the air.
The agency emphasizes that older adults and those with chronic medical conditions may be at a higher risk of complications. To prevent the rate of infection from soaring beyond our healthcare system's capacity, many cities are requiring mandatory social distancing.
Dealers are taking steps to assure customers that it's still safe to buy by offering vehicle sanitization for both new car sales & service, enhanced cleaning of their facilities, and by strongly encouraging their employees to not come in to work sick.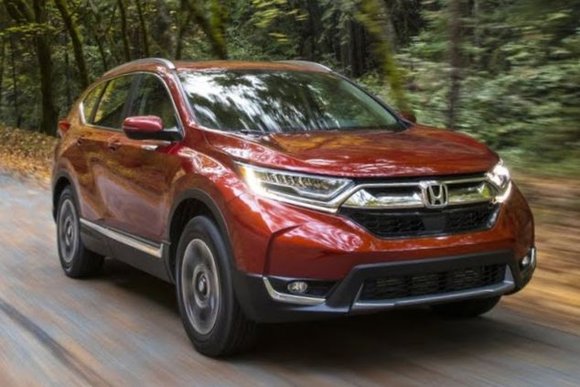 Unfortunately, the risk of infection remains strong in many parts of the country in the absence of a vaccine. However, not every car buyer may have the luxury of time when faced with factors like a costly repair or the end of a car lease. In some cases, automakers have been offering to extend leases as a courtesy.
Fortunately, there are things you can do to save time at the dealer. For example, CarsDirect offers Target Pricing as well as the latest insights on manufacturer incentives for buying & leasing. You can also compare specs, view photos, watch video reviews, and more from the comfort of your own home.
Just remember to give your salesperson an elbow bump or a thankful wave rather than an old-fashioned handshake.
Is It A Bad Time To Buy?
A lot has changed over the past 5 months. In March, every major automaker began offering better deals and assistance. For example, a slew of outstanding 0% APR deals offered the potential to save thousands in long-term interest costs compared to offers before the pandemic.
Auto manufacturers also offered consumers an unprecedented amount of flexibility. For example, VW introduced no payments for 6 months across nearly its entire lineup, plus built-in job loss protection in the event a buyer loses their job as a result of COVID-19.
Similarly, Ford recently introduced a program called Ford Promise involving as much as a $15,000 benefit in the event of a qualified job loss. Outstanding rates have even made their way to used cars with 0% financing on factory-certified vehicles from brands like Toyota.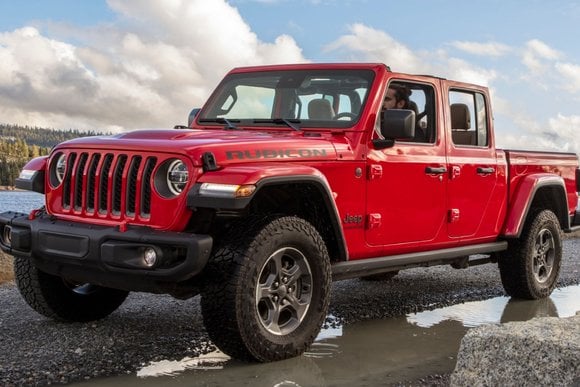 However, the decision to take on a major commitment like buying a car will most likely depend on your unique situation. Although many buyers have been flocking to 0% financing, we recommend selecting the best car for your needs rather than simply chasing a particular deal.
That said, some brands have paused car production to protect workers and respond to an anticipated drop in demand. As a result, consumers may experience inventory shortages such as one we've observed with GM trucks like the Chevy Silverado 1500 and GMC Sierra 1500.
While no one can predict what will happen in the coming weeks and months, the prospect of a broader vehicle shortage is something worth considering if in-demand vehicles become harder to find or result in higher prices. This is an evolving situation that we're monitoring closely.
Have bad credit? A recent report says subprime car buyers may face worsening credit conditions this fall. Lenders tightening their auto loan requirements could make it harder to get financed. As a result, consumers may need to work with a dealer that specializes in bad credit car loans.
Are There COVID-19 Car Deals?
We've seen a dizzying array of deals for buying & leasing. However, the best deals have generally revolved around financing incentives for buying. For example, GM offered 0% APR for 84 months on select models. Even Subaru cut rates across its entire lineup to as low as 0% for up to 63 months.
We've also seen mainstream brands like Hyundai offer one of the cheapest leases in America on the 2020 Elantra. Even ultra-luxury brands like Maserati introduced 0% APR for 84 months, with sports car maker Porsche offering low-interest financing plus no payments for up to 90 days.
Some brands introduced larger loyalty discounts to keep consumers from switching to a competitor. For example, Honda debuted a $1,000 discount in addition to better financing rates. That said, shoppers should keep in mind that the best deals are often reserved for those with top-tier credit.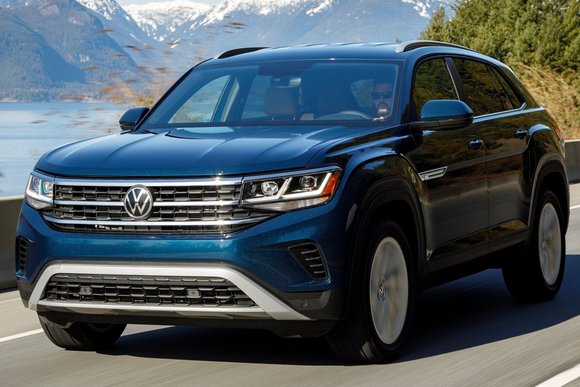 It's also important to know that a lot of these offers come with a catch. For example, Ford offered 0% APR for 84 months but only on 2019 stock. FCA introduced a similar deal on a broader range of model years, as well as Employee Pricing on the 2020 Chrysler Pacifica, Jeep Wrangler, and Jeep Gladiator.
Sadly, a lot of these offers have come and gone. You can still find 0% APR for 84 months, but on far fewer vehicles than before. In general, expect to see the best deals on popular models. That said, 84-month financing isn't for everyone and we recommend considering all your options carefully.
Those planning to buy and keep their vehicle for a long time may find these offers appealing from the standpoint of lowering their monthly car payment. Be sure to consider the risk of purchasing a depreciating asset and ending up with a situation involving the possibility of negative equity.
Healthcare workers may be eligible for special discounts worth up to $2,500 from over half a dozen brands. Mazda even began offering free oil changes to help support frontline workers. One of the more substantial offers came from GM with Supplier Pricing in combination with lower financing rates.
Will Future Vehicles Be Delayed?
Automakers have been busy adjusting production of key vehicles out of safety concerns and due to an expected drop in demand. GM reportedly delayed launches like the updated Chevy Equinox by up to a year. Similarly, Ford delayed an early reveal of the redesigned Bronco.
Those looking forward to Cadillac's upcoming EV lineup may be in for a wait following the reported delay of the new Lyriq all-electric crossover SUV. Even the famed Detroit Auto Show was canceled so that the site could become a field hospital. Several spring car launches have already been delayed.
Another example is Genesis, Hyundai's luxury brand. The all-new GV80 crossover was reportedly delayed to this fall due to COVID-19. Meanwhile, Toyota is limiting production of the new RAV4 Prime plug-in hybrid. Coupled with high demand, we've seen some extreme markups at dealers.
Sadly, the highly-anticipated 2020 Chevy Corvette was severely affected by the production shutdown and Chevy stopped taking orders. Given that production was already cut by 20% and base Corvettes have been practically non-existent, buyers will likely be compelled to buy a 2021 model.