A standard rate is a non-promotional rate offered by OEMs (original equipment manufacturers), usually in lieu of promotional financing and/or APR deals. While a standard rate may be non-promotional and not as good as some regular deals, they're typically easier for borrowers with credit challenges to qualify for. Standard rates are often stackable with other cash rebates that may be offered by the OEM.
Promotional rates are often used to incentivize borrowers to finance with the manufacturer's lending arm (such as Ford Motor Credit or Kia Motors Finance). These deals are almost exclusively on brand new vehicles. Promotional rates typically aren't stackable with other rebates or deals. An example of a promotional rate may be something like:
"Get zero-percent financing or a $1,000 rebate on a new car when you finance with us."
These deals typically require great credit scores and may be limited to specific makes and models. They're only available for a short period of time, and you're usually limited to choosing either the low interest rate or the cash incentive.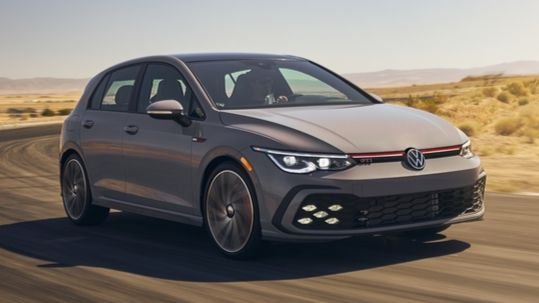 However, you can ask about financing with the standard rate, then ask about cash rebates that may also be offered. Generally speaking, standard rates from OEMs are around 3% to 5% on X-month financing.
If you choose the standard rate, then you may be able to get standard rate cash back rebates on the vehicle. Manufacturers vary in what they call this, but typically, you're likely to see terms around the lines of stackable cash, customer cash, financial bonus, purchase bonus, special APR cash, and so on. Alongside these cash bonuses, you can usually stack other cash bonuses. These types of cash bonuses can't typically be added to a promotional deal.
If you have the choice of choosing a promotional rate or the standard rate, then compare both thoroughly. If you're worried about paying excessive interest charges on a large auto loan, then choosing a 0% financing option may be for you. However, if you qualify for multiple cash rebates with the standard rate, then the cash rebates may save you more money over the course of the loan.
Additionally, if you plan on keeping the vehicle for many years and finishing the loan, then a 0% APR deal could save you a lot of interest charges. But if you're a borrower that buys something new every couple of years, then choosing the cash rebates could be a better deal to choose.