Most Americans are now paying record-high gas prices amidst a slew of unprecedented market conditions. The average price for a gallon of gas has exceeded $4 a gallon, though some extreme outliers in fuel prices have blown past the $7-per-gallon mark.
Here's a roundup of what's going on with gas prices, including why gas prices are so high, when gas prices may go down, as well as ways to save gas, and a look at whether or not hybrid and EV cars are a good deal amid the spiking fuel prices in the U.S.
This page will be updated.
Why Are Gas Prices So High?
According to AAA, the national average price for a gallon of gas is now $4.42 for Regular, $4.78 for Mid-Grade, and $5.06 for Premium. That's a roughly $0.20-per-gallon increase from the last string of price hikes back in March. Experts say elevated gas prices could persist for months, particularly as we approach the summer.
Compared to last year, the price of gas is $1.42 per gallon more expensive. The Russian invasion of Ukraine in late February, and the resulting sanctions on the Russian Federation, are said to largely be to blame for the volatility of gas prices. The precise effects of the war on the auto industry may be impossible to predict.
The highest gas prices in the United States are in California, where the average price is now $5.85. The reason gas prices are high in California is because of significantly higher taxes and stricter emissions standards than in other parts of the country. Most recently, this caused a surge in interest in hybrid cars and EVs.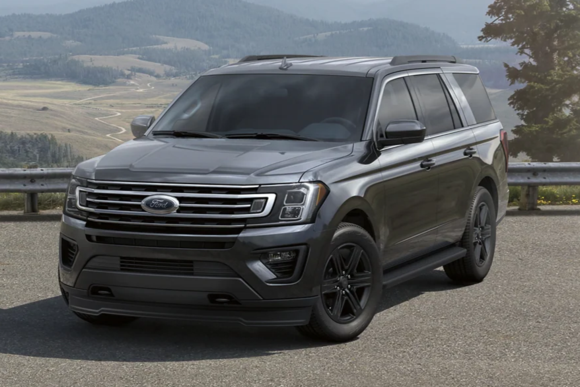 High gas prices were already a major concern for millions of Americans due to increased demand as a result of fewer coronavirus-related restrictions in many parts of the country and more people returning to in-person work. These gas price increases reportedly put fuel costs at all-time highs.
On March 8th, 2022, the U.S. announced a ban on Russian energy imports. The move may further escalate gas prices in the United States, and create disruptions in various supply chains. According to CNN, Russian imports made up 8% of American energy in 2021, 3% of which was from crude oil.
When Will Gas Prices Go Down?
According to GasBuddy, "we've never been in this situation before, with this level of uncertainty." Given that Russia is a major producer of oil, it's likely that the effects of the Russian war on Ukraine could cause extreme gas price volatility for many months. The Biden administration is reportedly looking at opening strategic oil reserves in a concerted effort with other major countries.
In California, Governor Gavin Newsom announced a proposal in March 2022 to offer a tax refund in the form of $400 debit cards to offset the higher prices consumers have been paying. Under the plan, registered vehicle owners would qualify for up to two payments for a total value of $800 for households with more than one car. The California Legislature would need to approve the plan.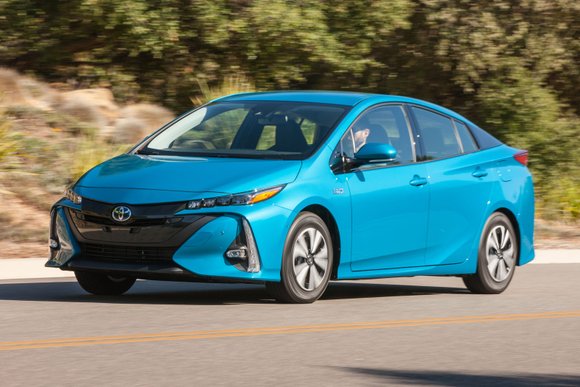 Are There Ways To Save Gas?
Fortunately, there are some ways to lower fuel consumption. Apart from a variety of tips & tricks, the most impactful way might be to drive only when needed and to combine trips if possible. An easily correctable cause of bad gas mileage is eliminating excessive idling when it's safe to do so.
If you need to drive for work or other reasons that make it unavoidable, there are ways to find cheap gas near you. For example, some smartphone apps can track local gas prices. In addition, opting for local or lesser-known top-tier gas stations may help save you $0.10 to $0.30 per gallon.
Are Hybrids & EVs A Good Deal?
While hybrid cars do get better mileage than gas models, EVs and plug-in hybrids are often eligible for deals. For example, a number of EVs may be eligible for up to a $7,500 federal tax credit, as well as state plug-in rebates like the $2,000 California Clean Vehicle Rebate.
EV incentives can be surprisingly good even in today's market. For example, the 2022 Toyota Mirai — a hydrogen-fuel-cell EV — offers up to a $25,000 discount plus 0% APR for 72 months. That's the largest discount on any car, although it's only sold in California.
Fortunately, EVs with the longest range offer over 300 miles of driving, with faster-charging options compared to electric cars in the past. The cheapest Tesla model starts at just under $45,000, though we've seen a number of Tesla price increases over the past year. The latest generation of EVs starts at just over $40,000 before incentives and includes newcomers like the Kia EV6.