Special offers from Ford have showcased some impressive deals this year. An important part of this has been so-called Red Carpet Leases offering an alternative to shoppers not inclined to finance their car or purchase it outright.
So what is a Red Carpet Lease? What kind of benefits do shoppers get? And do competitors offer a better deal? The answers could save you some heartache (and cash) later on.
Here's what you need to know.
What's a Red Carpet Lease?
A Red Carpet Lease is quite simply the name for the leasing programs offered by Ford Credit or Lincoln Automotive Financial Services. You'll often see these offers advertised on TV and online, like "$219 for 36 months with $1,999 due at signing" with a ton of fine print listed at the bottom of the screen.
There's not a whole lot different about leasing a Ford than, say, leasing a Honda. One of the main differences is that Ford tends to advertise leases with a mileage allowance of 10,500 miles per year. In contrast, offers from Toyota and Honda tend to involve an allowance of 12,000 miles per year.
Exceeding mileage limits can incur extra charges at $0.15 per mile when it comes time to return your vehicle at the end of the lease. That's an extra $225 if you end up driving 12,000 miles per year, or $675 if you end up racking up 15,000 miles a year. If you think you'll go over the advertised limit, be sure to have your dealer factor in a mileage allowance based on your real-world driving habits.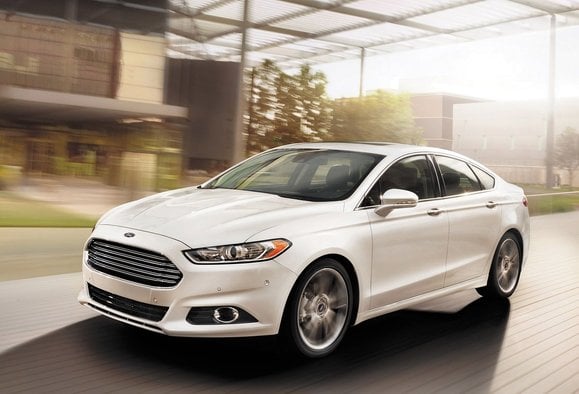 Red Carpet Leases feature their own incentives. So large cash rebates like this month's $3,000 in offers on the 2016 Flex don't apply to leases. This isn't necessarily a bad thing. Some vehicles feature more aggressive incentives for leasing. The Ford Fusion Energi currently has $6,757 in lease discounts, which actually helps make it cheaper to lease than the regular gas Fusion despite a huge difference in sticker price.
Learn more about the Ford Fusion Energi »
What are the benefits?
Like leases from most large manufacturers, one of the benefits of a Red Carpet Lease is that it includes GAP, or Guaranteed Asset Protection. This is important since it represents the difference between what the insurance company would normally pay and the outstanding balance of your lease in the event of a total loss.
Another benefit is that you still get access to special programs like Ford Plan Pricing if you qualify for friends & family discounts or employee pricing. There are often additional incentives, too, for either coming from an existing Red Carpet Lease or even for shoppers coming from a competitor.
Learn more about Ford Plan Pricing »
Are there better deals?
If you prefer a better mileage allowance and don't want to feel obligated to pay more money, you may want to consider a competitor like Honda or Toyota. Leases from Toyota are especially straightforward, with a $1,999 amount due at signing on nearly every model. That's far from the case with most Fords.
If you're coming from a competing lease, Fiat Chrysler tends to offer some of the most aggressive discounts. The automaker currently offers an extra $1,000 simply for coming from an existing lease. The deal can even be extended to members of the same household and doesn't require you to trade-in your car.
On the other hand, GM has been offering very attractive offers on its crossovers in the latter half of 2016. Just in time for the holidays, Chevy is offering a whopping $2,000 bonus for competitive lessees on some of its already stellar leases. One of the best deals right now is the 2016 Chevy Trax LT at $184 for 36 months with $194 due at signing when factoring the discount.
Not sure which Ford to lease? Start your search »