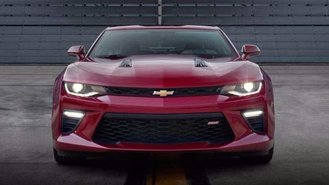 Based on our analysis of deals from 8 leading car brands, shoppers have until November 30 to take advantage of Black Friday promotions. That leaves exactly one week after Thanksgiving to buy (or lease) at discounted prices.
While it's true that many offers may carry over into December, that probably won't be the case with some of the best deals that have emerged over the past week and a half.
Here in California, Ford's lease on the Fusion SE is a $199/month Sign & Drive deal that we only see during holidays. Bulletins show Ford will reduce promotional lease cash on the Fusion to roughly half the current amount of $6,700 on December 1.
Similarly, promotions like "No Payments For 90 Days" from brands like Ford and Chrysler are due to expire November 30. Although it's likely that deals involving 0% APR for 72 months will continue, the payment deferral most likely will not.
With some exceptions, regular November offers from brands like Toyota and Nissan are due to end December 4. As a result, most deals on December 1 will essentially be the same as those from last month. In cases like this, we won't see updated offers until Tuesday, December 5.
Part of the reason we're confident in these types of predictions is that we work hard to identify actual Black Friday promotions and not just deals you could easily get any other day of the month. For the latest offers, be sure to check out our exclusive Black Friday coverage updated as the latest offers are announced.