Everyone loves a deal, and automakers have figured this out to a science with an array of new car incentives. At any given time, you can expect to find a nice selection of cashback offers, finance specials and lease deals on a wide assortment of new cars and trucks.
But how often do these incentives change? When do new car incentives come out? And is it worth waiting for a better deal? The answer may not be as obvious as you might think.
Here's what you need to know.
How often do new car incentives change?
Manufacturers typically offer promotions one month at a time. There can be exceptions, but they are few. For example, most automakers announced this month's deals on December 1.
Current offers are mostly set to run through January 3, 2017. That's because the month ends on a weekend and automakers are giving themselves a few days to wrap up the month.
It's not unusual for offers to continue (or even get better). In the case of cashback offers, we tend to see amounts increase by roughly $500 when they change. There can also be bonus offers around major holidays, often ranging from $500 to $1,000.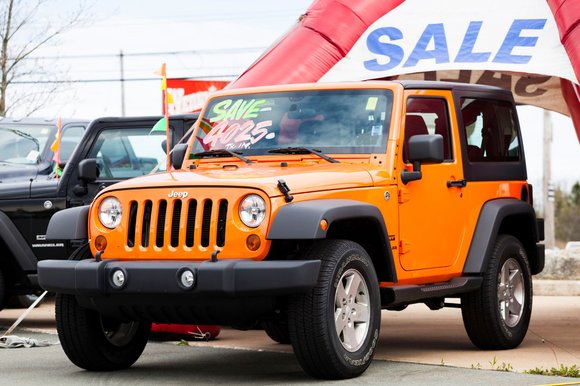 On the other hand, limited-time promotions do exist, like December to Remember involving a free first lease payment on most Lexus models. Introduced in November, the offer has resulted in a number of lease price cuts. Expect the deal to disappear in January and for a similar offer to not return for at least several months.
Lease prices can also go up and down for mainstream automakers, too. For example, the 2017 Ford Fusion SE recently received a $10 increase in payment. Interestingly, it's now $10/month more expensive to lease than a 2017 Fusion Energi SE Luxury which is normally priced over $7,000 higher on paper.
Curious as to what this month's deals look like? At CarsDirect, we offer free pricing insights on most of your favorite models. We update our analyses monthly, so you can rest assured you'll be seeing the latest deals. You can even get email alerts as new deals are announced.
Should you wait for a better deal?
Although deals often improve as the year progresses, the trade-off most shoppers face is a difference in selection at the dealer. If it's the end of the model year, it may make sense to buy when you find the car you like since inventory could disappear right out from under you.
That being said, buying around holidays can yield impressive savings. For example, GM has offered 0% APR for 72 months several times on its bestselling models. Alternatively, select models have gotten a Bonus Tag worth up to 20% off MSRP at various times this year on the oldest 10% of inventory.
Most shoppers probably didn't notice it, but between July 1-8, the Bonus Tag was expanded to every single car in stock for July Fourth. Eligible vehicles included popular nameplates like the Camaro, Equinox, Silverado 1500 and more.
Not sure where the best holiday deals are? Check out exclusive coverage from our Deals Page in the weeks leading up to a major holiday. We'll give you the full rundown on what automakers are offering.
Resources to help you
Looking for the best cashback or finance deal on a car? Check out our Best Deals article for monthly rankings of the best discounts in each segment.
Prefer to lease? We analyze hundreds of offers and rank the Best Lease Deals every single month. We'll even tell you what the cheapest lease deals are at any given time.
Prefer a fuel-efficient car like a hybrid or plug-in? See our monthly ranking of the Best Green Car Deals to find out where the best deals are for some of the most efficient cars on the market today.