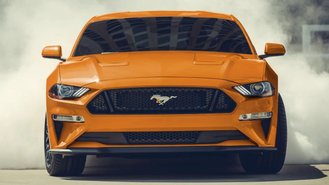 Most 2024 cars and trucks will likely go on sale in 2023, though dealers may begin taking reservations a lot sooner. An inventory shortage has forced many automakers to limit production, and some brands have already started giving early signs of when their 2024 cars will come out. Here's a look at what to expect.
For example, the 2024 Chevy Silverado EV will become available in fall 2023, around the same time as the new 2024 Chevy Equinox EV. Other upcoming models include the 2024 Honda Prologue sometime in 2024, an expected redesign of the 2024 Ford Mustang, and a new 3-row Lexus SUV called the 2024 TX.
2024-model-year release dates will vary by make and model. For example, the Honda CR-V is typically introduced in the fall, whereas the Hyundai Tucson is usually released in the summer. The earliest 2024 models will most likely go on sale sometime in the spring of 2023, while others may not be released till 2024.
Having said that, many dealers may be happy to take your deposit on an upcoming model given the limited availability of cars amid a global chip shortage that may not go away for quite some time. However, deposits merely save your place in line and aren't the same thing as new vehicle orders corresponding to actual cars.
Now that some dealers are quoting waits as long as 8-10 months for popular models like the Ford F-150 Lightning, putting down your name now could be a smart decision. The downside is that there may continue to be a significant amount of uncertainty about what model year you'll end up getting for some vehicles.
We recommend working with your local dealer to determine the best way to buy the car you want. In some cases, ordering a car could make sense. It's also possible that the brand you want to buy may offer a price protection program designed to get you the best deal possible on an upcoming car, truck, or SUV.