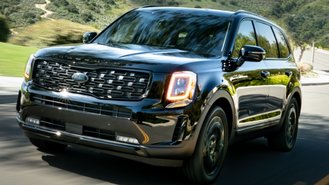 An inventory shortage has resulted in high used car prices across much of the country. In some cases, preowned cars are more expensive than new ones. While this could compel buyers to delay a purchase, there are some early signals suggesting when used car prices will drop. Here's what we know right now.
According to a report from Cox Automotive, the average used car listing price topped $25,000 for the first time in June. That's 26% higher than the same period a year ago and 29% more than it was in 2019. While some manufacturers are continuing to offer CPO car deals, there are fewer cars from which to choose.
Based on a recent Wards Auto interview with automotive lender Ally Financial, used car values are expected to come down but "remain elevated" through 2023. Unfortunately, predictions based on data modeling may have limitations, and it's unclear when used car shoppers will start seeing these changes.
It's also possible that poor new car sales in 2020 could result in a shortage of off-lease vehicles around 2023. If that proves to be the case, there could be a used car shortage around that time. Fortunately, there are some positive signs for those trying to decide whether or not now is a good or bad time to buy a car.
Recent data from Cox indicates wholesale used car prices are decreasing at a consistent pace. The company's lead economist even believes retail prices may have peaked. However, it remains unclear how soon the average consumer will feel that improvement when viewing used car prices at their local dealers.
High trade-in values have created an enormous opportunity for those looking to sell an existing car. The flip side is that the cost to replace a vehicle remains elevated since new car prices are also high. While there are ways to avoid dealer markups, buyers may pay a premium in 2021 whether they're buying new or used.