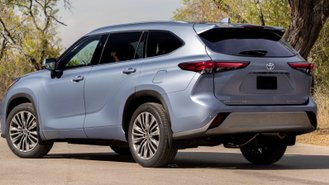 Toyotas are expensive because the automaker has been hit hard by a global chip shortage. As a result, dealers face an unprecedented inventory shortage with one of the industry's lowest days' supply of vehicles. With no end in sight, shoppers should expect high prices, fewer rebates, and more difficulty finding cars in stock.
According to Cox Automotive, Toyota has just a 19 days' supply of vehicles as of this writing. That's among the worst for any brand and well below the industry average of 33 days. To put that into perspective, Jeep has a 53 days' supply, suggesting an SUV like the Compass may be a lot easier to find than a RAV4.
Toyota incentives are at historic lows. In Southern California, the brand hasn't advertised lease prices in months after dealers complained that cars were too hard to find. At one of the largest Toyota dealers in the country, Longo Toyota, we recently observed just 29 cars listed for sale online compared to hundreds in the past.
Limited supply and high demand typically translate to high prices, and that's certainly what we've been seeing. In some cases, cars that never commanded a dealer markup are seeing extremely high prices. In Northern California, a shortage of Corollas compelled some dealers to raise asking prices by $6,000 over MSRP.
Toyota expects production issues to last well into 2022. As a result, consumers are placing deposits with dealers to secure their spot in line. In the case of the highly-anticipated 2022 Tundra, some dealers are quoting up to a 1.5-year wait. If you're set on buying a Toyota, getting a good deal could be challenging.