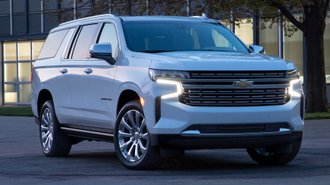 If you're wondering why new & used cars are so hard to find, you're not alone. The inventory shortage can be attributed to the coronavirus pandemic and resulting supply chain disruptions. When COVID-19 brought the economy to a halt back in 2020, automakers canceled orders for semiconductor chips. Despite a recovering economy, factories continue to struggle with getting new car production back on track.
The inventory shortage has resulted in higher vehicle prices, with more consumers paying MSRP or prices well above sticker. Pre-owned vehicle prices increased up to 40% due to a surge in demand. Although this created an opportunity for car owners looking to get more money for their trade-in, buying a used vehicle has become significantly more expensive than in the past.
The inventory shortage caused manufacturers to take unprecedented steps. Some brands implemented strict limitations on trading in a leased vehicle. Automakers like GM began prohibiting 3rd-party buyouts in 2021 to get more cars back to their own dealers. As a result, it could be difficult to get top-dollar if you're planning a lease buyout on your existing car.
There's no telling when used car prices will drop. For now, supply hasn't been able to keep pace with demand. As a result, dealer markups may not go away in 2022. Fortunately, there can be ways to avoid a dealer markup. In addition, certified pre-owned car deals can still offer ways to get a good interest rate on certain models.
Although incentives have gotten worse as a whole, there are still good deals if you know where to look. Ford is continuing to offer 0% financing on select models, and there are great EV leases & deals for buyers looking to save money on gas. Contrary to what one might think, cars with the biggest rebates can be very good deals.
To get the best deal amid the chip shortage, explore your options. In some cases, the car you want may be better to buy than lease. Alternatively, 0% financing deals can offer no interest for up to 7 years. Some brands are even paying shoppers to wait with order discounts and rate-lock programs for cars not yet in stock.